A customer relationship management (CRM) system can help you organize your clientele's contact details, needs, and other data in one central location. Many solutions integrate with invoicing programs, making it simple to send out invoices to customers as your company grows. Review our top-rated customer relationship management programs to locate the one that works best for you.
One can begin to formulate a marketing strategy once they have determined whether their services will be general or specialized and what cleaning will be provided.
Determine who you want to sell to first. It will help if you promote your business where your target audience spends time, whether online or offline. You can promote your house cleaning services by posting ads on websites like Nextdoor or distributing flyers to local businesses.
Ideally, you'd like to sign more extended contracts with property managers to provide commercial cleaning services. You can reach out to the owners of the buildings you believe need better cleaning services by inquiring about who they are and then offering your services to them. It will benefit you, in the long run, to inquire as to their requirements and then work to meet those specifications.
Finding Customers for Your Cleaning Company
Finding your first client is just one of many challenges you'll face when beginning a cleaning business. Here is how it's done:
Identify your ideal clients.
You need to identify your ideal clientele. Age, gender, marital status, occupation, neighborhood, housing type, and Internet use patterns are just a few examples of demographic details to specify. This will help you target your audience and know where to find them.
Identify a specific target market for your service.
Get ahead of the pack by carving out a specific area of expertise in your service field. If you run a cleaning service, yours could be the variety of services you provide, the fact that your company is licensed and bonded, or the use of environmentally friendly cleaning supplies.
Gather cleaning customers.
Market your cleaning services by making direct contact with local businesses and residents. Get the word out by talking to neighbors, posting on Nextdoor and Facebook groups, and handing out business cards at the supermarket.
Specify in-depth pricing information in your bids.
Please make an appointment for a walkthrough of the client's home once they've contacted you. Please take this opportunity to learn about their wants, needs, and financial constraints through in-person questioning. Then, after your walkthrough, compile a cleaning cost estimate and have it delivered to the client within 48 hours.
The recommendation is to offer exceptional service.
Maintaining happy customers is essential to the success of any cleaning business. For example, you can use a cleaning CRM to keep track of client information and accept online payments, send "on-my-way" texts before visiting clients' homes and use house cleaning checklists to ensure a thorough clean.
Research Your Target Market
To succeed in the cleaning business industry, it is essential to first learn about the competition. How different are you from them, and what advantages do you have if competing in the same market? You can increase your chances of getting repeat business from yours. Besides, you should also look at Google and Yelp reviews as part of your investigation to see what kinds of things people like and dislike about the business. You can provide customizable solutions if there is a need in the market.
The next step is to zero in on a specific niche within the market based on the information you gathered. Do more people need commercial services than residential ones? Where is there the least amount of rivalry? Think carefully about your options and choose the better one. Your niche may be two types. let's see-
The Best in Industrial Cleaning
Offices, hospitals, schools, and retail stores are just some places that fall under the purview of commercial cleaners. Essentially, this service entails sending janitors to large establishments needing regular cleaning and organization to ensure the safety and comfort of their patrons.
You might need specialized tools to clean a place like this. Not only will you have to schedule training for your cleaners during off-hours to avoid disrupting business as usual, but you may also have to take some classes or have your staff certified. These should be used everywhere, especially where biohazards or clean rooms are a priority.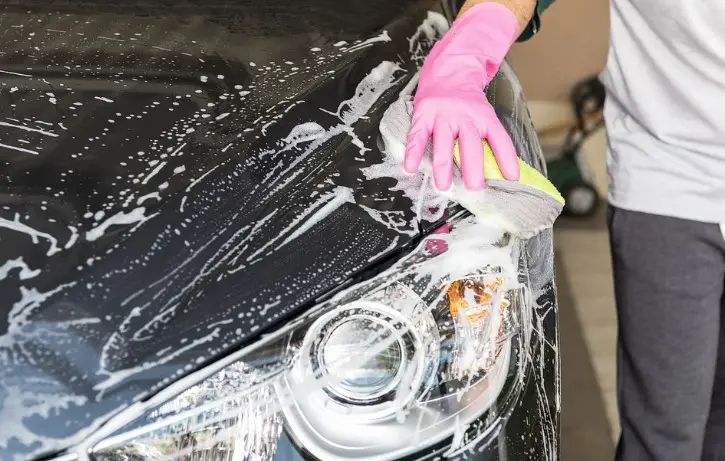 Retail Cleaning Services
The term "consumer cleaning" refers to work done in private residences or other residential settings. Since it's a person's private space, they are more likely to give you specific instructions, and they may change them weekly. Your maid service personnel must be flexible and careful around the client's property.
Cleaning houses also require cleaners to pay closer attention to detail and remember the specifics of each room's layout. These factors will also increase the time required for cleaning. This may necessitate slightly higher prices to make up for the potentially lower daily traffic.
• Figure out if you want to target a narrow subset of the market or the entire market.
After deciding whether to focus on residential or commercial cleaning, you can still go in various directions once you've entered the industry.
For example, you could focus your commercial cleaning business on cleaning schools and only use products that have been verified to be safe for use around children. It's essential to have access to hospital-specific cleaning supplies and equipment if you plan to work in the healthcare industry.
Likewise, offering customizable residential service packages may be the way to go if you're looking to carve out a niche for yourself. Getting your name out there to families with young children is a great way to build a clientele, as these households have ongoing service needs.
Quantify Your Demand and Price It
Pricing for a cleaning service can be determined in three distinct ways: per hour, per square foot, or a combination of the two. Cleaning services for businesses and individuals can be priced hourly or on a fixed rate basis. It is a reasonable strategy to start with an hourly rate for residential homes and then figure out a flat-rate offering based on the average time it takes your cleaners to complete a single-family dwelling.
Businesses that hire cleaners often have their prices determined based on the area to be cleaned. Now that your efforts are more routine, it makes sense to base your calculations solely on the area of the room in question and the amount of time and effort you'll need to maintain it.
Create a budget for transportation, tools, and more resources.
When creating an initial cleaning budget, it's essential to consider each step that your company's employees will take. It would help if you bought any specialized tools you need before beginning the project. There may be a need to provide training on the use of specialized equipment, such as floor waxers, for your staff.
You might have to arrange transportation for your staff and equipment. workers usually expect themselves to the job site, someone with the proper authority at the company should manage the logistics of getting the necessary supplies from the office to the site. Besides, you have to plan your transportation budget as soon as possible is highly recommended.
The equipment needed for cleaning is very expensive. You won't just need specialized cleaning equipment, but also a wide range of general and specialized cleaning supplies like brooms, mops, disinfectants, safety gear for staff, and more. In case of supply chain interruptions or other unforeseeable events, it is crucial to maintain a healthy stock of these, especially during the busiest days of the week.