What is Linked In?
LinkedIn is an American online social network that facilitates professional connections and facilitates the hunt for employment. Since its launch on May 5, 2003, the site has provided a central location for professionals to network with one another, share job leads, and otherwise advance their careers. Now a data, many people are using Linked In as a medium for business post ideas However, in this article, I will share almost 30 Linked In small business post ideas for business owners.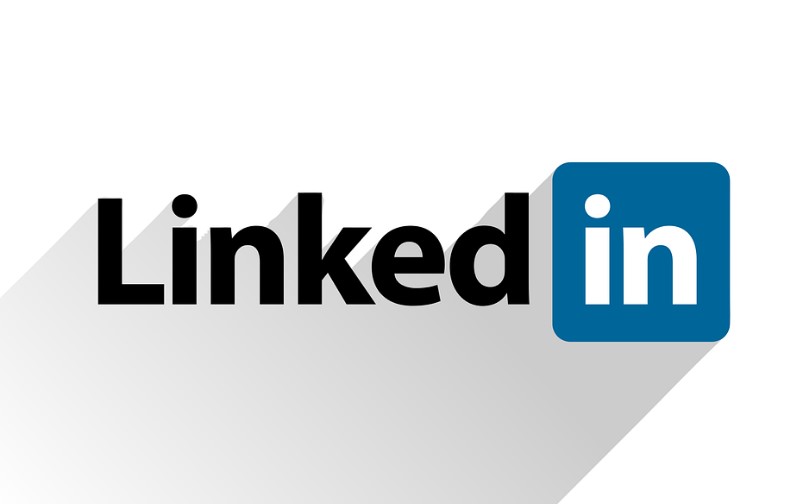 LinkedIn post ideas for businesses
There are some tips for business post ideas on Linked In. Let's get started.
A brief starting of your business
You can post a small summary about your business including – is it a privately held company or partnership, or a sole proprietorship with fewer than 500 employees or less than $2 million in yearly revenue is considered a small business.
Mention your business name
You can disclose your business name with meaning. In order to be memorable, a company's name must convey the essence of the product or service it offers.
Logo
You can share your business logo. Besides, you can mention what does your logo represent?
The most popular tagline from the year your business was founded for specific goals.
You're free to post any video or image that the general public wouldn't otherwise view. All eyes will be on your company after this. Things like how you organize your staff, how you package your products, how you handle inventory, etc.
You have to create an industry-related infographic. Infographics are visual representations of data such as charts and graphs.
Share instructional video
Produce a quick tutorial video demonstrating how to make use of your goods and services. You can use a mobile phone camera or a video editing app like Vimeo to create a final product.
Share a client or customer review/testimonial.
You can share your client review bout your product or services. Besides, you can use testimonials to encourage customers
Questions /answers session
Consider the inquiries that you frequently receive concerning your offerings. Make several blog posts in which you address the most frequently asked questions.
Focus business environment
Describe the companies you have close ties to and how they operate. Recognize the greatness of your listeners by telling them so.
If you have won any awards or received any acclaim on other websites, feel free to share that information with the community.
Comment on current trends in your industry.
You can share your opinion on current trends in the industry. Suppose if your business is related to the environment, you can comment on sustainable business development or green marketing.
You can get more people to sign up for your newsletter by posting extracts from recent issues and a link to subscribe.
Celebrate a business milestone.
You can share business milestones in the LINKEDIN post
What is your most popular product/service?
You can share your famous and popular products in the linked in
Make a striking infographic on a business-related theme via the free online tool Canva. It could be a rebranding with a new logo, tagline, product line, category, etc.
You can share seasonal posts to draw the attention of audiences. Like – Spring is just around the corner. Winter is here. Enjoy the summer.
Comment on a local, recent weather event
You can share your opinion regarding any current issues like local weather, any celebration, political issues, environmental crisis etc.
Using an image editor, you can design a poll with four distinct options for readers to choose from (a, b, c and d). Provoke the reaction of your listeners and see which one hits home.
If you run a business aimed at local consumers and are looking to expand your network, a great way to do so is to inquire as to what others in the area consider to be the best-kept secrets. Discuss your personal experiences.
Public service announcement.
You can share your positive opinion regarding any public service announcement like daylight savings starts this weekend!
You can divide and conquer when it comes to your field, what has been the most significant area of change or advancement that you have had to initiate?
Give an example of a shocking figure from your field. The success of your business can be measured in a variety of ways, including expansion, revenue, popularity among consumers, market share, etc.
Interview an expert in your industry.
You have to share your expedites when you have an interview with an industry expert.
Time-lapse videos of your product being manufactured or of you and your team at work can be shared.
Share a motivational quote.
A motivational note can inspire your audience more than anything. So, if you share it, you can draw attention more than anything.
Take audiences expectation
If you want more people to interact with your posts on social media, try something like this: do you like this color? Do you want any customization? do you prefer anything else, you can ask for?  is there any combo package?
Show customers using your product/service.
You can post small videos or images that your customers are using your products and they are satisfying customers
However, here, I m just mentioning some that you can post. These may be – 
Share some information about your family history. In which country did your ancestors first settle?
Give a shout-out to the company whose excellent service you recently experienced.
Take a close-up photo of an ordinary object and challenge your followers to identify it.
Conduct an interview with a person who has had a significant impact on your life, such as a mentor or role model.
Talk about the best piece of advice you've ever received.
Transport your audience back in time. Show off your nostalgic product and television show photographs by decade.
If you've learned anything interesting or useful recently, please share it.
Write a report about a recent function you attended.
Transform a blog post into a video with Lumen5.
Respond to the news of the day. Where can I find today's most important news?
How about you tell us about the one talent you really wish you had.
Who on television do you most resemble, if any?
Learn more about your field by reading relevant topics. Select a popular one and add your thoughts or a query to it.
Make a list of the five things you offer, the five things you write about on your blog, and the five things people most often ask you about.
Watch the clock as the date of your event or new product launch approaches.
Make a piece of writing about a recent development in your field.
Who do you look up to the most and why?
Is there a particular time in the day that stands out as the best?
How did you first enter your field?
Discuss the most recent business book you read.
Please provide a list of your preferred podcasts.
Snap a pic of your desk and post it.