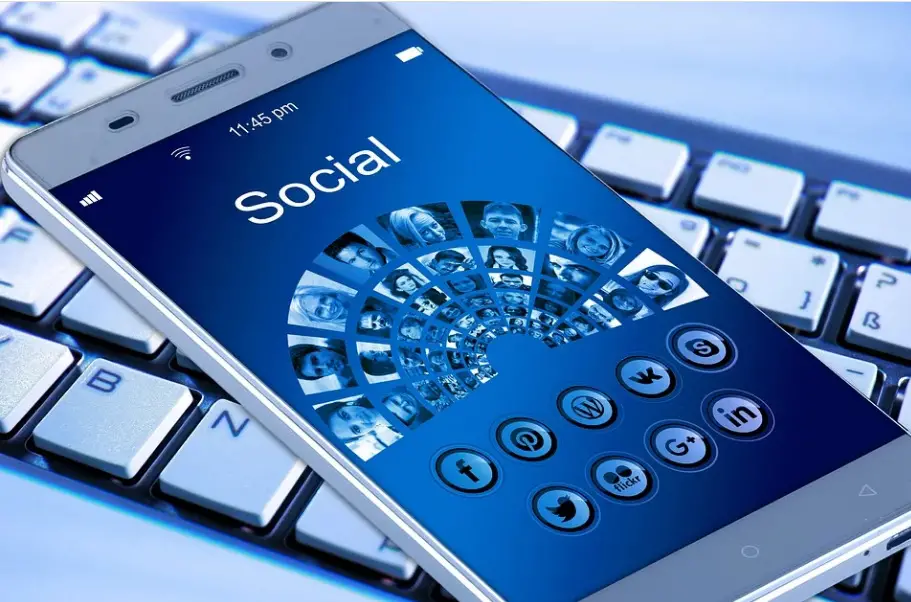 What is a marketing automation strategy?
The term "marketing automation" refers to any program used to automate marketing activities. Its software designed to help you with several marketing chores, from sending follow-up emails to posting updates on social media. Marketing professionals throughout the world are finding it quite useful. Another fantastic marketing automation example is sending out surveys to collect feedback on products, services, and updates. Trigger-based emails, such as product purchases or site or program updates, are often sent out in response to these types of events.
Why Do Companies Use Marketing Automation?
Because it makes life easier.
How?
Saving time is one way to accomplish this task. Even though a skilled marketer is still required to plan and implement automation, the software is designed to take away otherwise tedious and time-consuming chores like the 15 tweets a day you should be posting. Marketing automation, at its core, is a means of guiding prospects through the sales funnel. The automated program keeps you on track, finishing each client touch point in the process. Additionally, it aids in the growth and development of your business's relationships with existing clients. Marketing automation software helps firms with: • email marketing • landing pages • social media marketing • segmentation • cross-selling • ROI measurement.
I am considering opportunities before, during, and after conversion while developing a strategy that works as a whole. There are three effective strategies. Such as- 
Identifying the kind of business plan you want is a good first step.
The following three categories can help simplify the process of creating a unified marketing automation strategy:
The three stages of the customer journey: pre-conversion, throughout the decision-making process, and post-conversion, are all covered by the same automation.
You'll see examples of automation in each of these three categories as you read on. Real-world companies use automated touch points with their leads and customers to boost sales, reduce the burden on customer service personnel, or improve the overall customer service experience.
Using these examples, you can develop your strategy. In some cases, these examples may not apply to your company's size and structure. You can use this information to see any quick possibilities that you can take advantage of in your current workflows.
What are the benefits of using marketing automation in your strategies?
In addition to saving time, automating the numerous steps between marketing and sales allows your team more time to devote to the overall strategy and lead nurturing. As a result, there will be more customers and more opportunities. Additionally, marketing automation can provide you with a complete picture of your potential customers' habits.
What are some best practices regarding marketing automation?
The following are seven tried-and-true methods for achieving marketing automation success.
Understand who you're writing for.
The customer's journey must be taken into account…
Make sure you're collecting the pertinent information…
Decide who will score first.
It's important to create multi-channel experiences.
Not simply campaigns should be automated…
Keep an eye on your progress.
Marketing Automation: What Role Does It Play?
There are some roles of marketing automation strategies. Have a look –
To keep your clients' attention, use dynamic content.
Any automated marketing tool's results will suffer if the content isn't dynamic. Your interaction with leads is fueled by dynamic range. To lose a possible consumer, you must ensure that you have the right material for your information. Content marketing is a great method to learn about your customers and their prior behavior and interests, and it's a great approach to begin creating trust with them.
There are situations when visual content like images of the product or videos of other customers using it could go a long way in persuading your potential customers.
Set up a Drip Marketing Strategy
Your automated marketing efforts will be at their best if you use Drip. Why? Because it's all about your customers and not you. The open and click-through rates of messages sent via Drip campaigns are around 80% greater than those sent to everyone at once. Over seventy-nine per cent of marketing-qualified prospects never become customers because drips aren't used to nurture them. Companies who excel at drip programs, on the other hand, earn 80 per cent more sales while spending just 33 per cent of the money.
Automate real-time team collaborations.
A communication gap is one of the most common workplace issues. Many departments can't get information to other departments without problems, even before receiving consumers. This issue may become considerably more serious when you have to pay consumers. Automated marketing software has made it possible to share all customer information with every department. Every department and team can now interact with the consumer more easily.
 Set up a series of nurturing initiatives in your sales funnel.
Your website visitors aren't all ready to buy your stuff at the time they arrive. Not yet, at any rate. They're not all buyers, of course. Whether or not a lead turns into a paying customer depends on your approach. Typically, a piece of new information is in the early stages of consideration. Using nurturing campaigns, you may advance your leads from the awareness stage to the contemplation stage and, finally, the decision step. You convert them from a qualified marketing lead (MQL) to a sales qualified lead (SQL) (SQL).
Using an email sequence to follow up with leads who submit a lead form is a good idea. You have a potential customer who has filled out your form; how will you follow up with them? You can create a list of 'welcoming' emails using an automated marketing solution and send them on a predetermined schedule.
It is possible to plan more than one sequence applied to separate leads based on behavioral changes.
Segment your email list with the help of marketing automation.
Your leads can provide you with a wealth of data. Having this information allows you to categorize your leads into distinct groups. It is possible to do so manually to segment a list, but this takes a long time and is susceptible to human mistakes.
On the other hand, marketing automation allows you to segment your list based on your preferences. Customers or leads can be categorized depending on various factors, such as their demographics, location, previous purchases, involvement level, and more. Segmentation can be as creative as you want, depending on the metrics that matter most to you.
Do your homework and take advantage of the system. Those who are the best in your industry
Every industry has its best and brightest. Moreover, there are other reasons why they are leaders: Innovative new technology can be effectively utilized by them. Automated marketing is used by some of the most successful marketers in the world of web marketing.
To get the most out of your marketing automation, you need to study the best in the industry.
What are the challenges in marketing automation?
The following are the top four marketing automation challenges and how to overcome them:
This is one of the largest hurdles for marketers in terms of automation.
It isn't easy to choose the right tool or platform, implement it correctly, and teach your staff to utilize it. Complicating matters is the fact that not all vendors provide free on boarding. Small businesses often have the most need for and potential benefit from marketing automation but lack the necessary knowledge to put it into practice and begin using it.
• A Dearth of Appealing Content.
As a marketing strategy, engaging content is a must, yet only 65 per cent of marketers can provide it.
In light of the sheer volume of content available on any subject, it's no wonder this is the case. It would help if you offered a distinct perspective to attract readers and provide them with value. As a result, learning how to blog and why it's critical to your digital marketing plan is key.
Utilizing Data That Isn't Up to Standard.
Your data must be clean, relevant, and confirmed for your marketing automation initiatives to succeed.
Aside from lower deliverability and open rates, sending an email blast to a list you acquired online can have other unintended consequences. Many of the email addresses on these lists are now defunct because they are filled with outdated information.
Spam service providers utilize these static addresses to establish spam traps, so any email to them raises red flags. You'll be flagged as a spammer if this happens more than once, and your emails will be automatically routed to your recipients' spam folders.
Some tasks should never be automated.
Even though content development can be time-consuming, it shouldn't automate. However, even if there are a few tools that can assist you in automating a portion of your content development process, you must still do it manually.
It may seem like a great approach to design your campaigns with pre-defined, customizable email templates. Still, without adding your unique perspective and conveying your brand values, these messages may fall flat and disappoint your recipients.
With these problems, marketing automation is still worthwhile because it will provide your marketing strategy and efforts with a significant boost… The key to success is perseverance, so give it some time to work.
Explore more What is Artificial Intelligence? Definition, Examples and limitations
Why is digital marketing automation so important?
It is beneficial to automate marketing tasks to focus on customer acquisition and lead nurturing. Marketers can gain insight into customer behavior and the path to buying through automation.
The four most important elements of marketing automation software are as follows:
This article will look at the most important tools a marketing automation system should have. Management of leads, email campaigns, social media marketing, and real-time alerts are just some of the features available. Other features include a well-organized workflow, trigger responses, customized templates, and personalized messaging, among others.
With marketing automation, the sky's the limit. Truthfully, some businesses will benefit more than others. Your marketing automation strategy will determine how many benefits you can reap from marketing automation.
Learn more about Blockchain Business Development