What is an Outsourcing Business?
The term "outsourcing" refers to a business practice in which one organization contracts with another to do an operation previously performed in-house or might be performed there.
The most significant benefits of outsourcing are that you can save money and time. To reduce manufacturing expenses, a personal computer manufacturer may source internal parts for its products from third-party vendors.
A small business may hire an outside accounting firm to handle its bookkeeping needs to save money. Some businesses, however, see value in contracting out HR tasks like payroll and insurance administration. Hence, implementing an outsourcing plan can help a company save money and get an edge over competitors.
Whatever, if you want to start an outsourcing business, this article will give you a clear understanding. So, let's get started.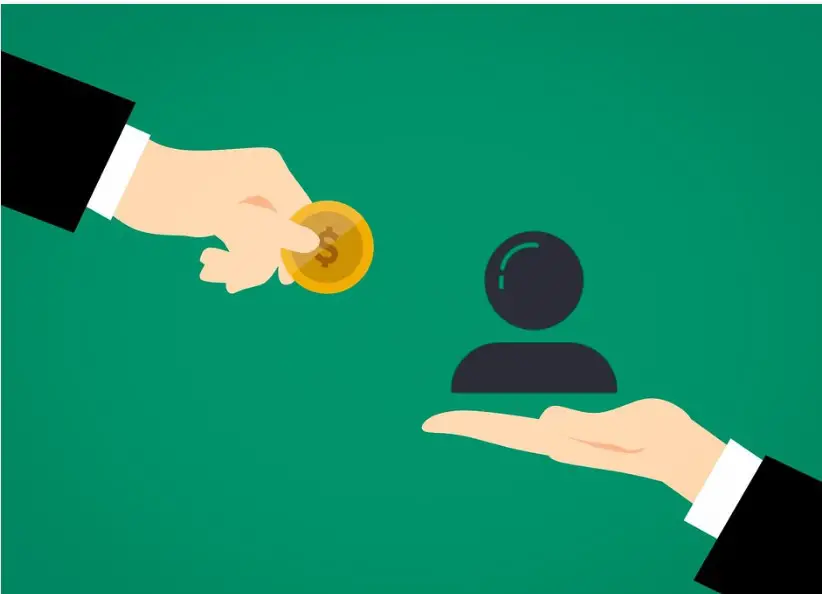 How to start an outsourcing business
You need to follow several steps before starting an outsourcing business. Have a look –
There are many niche sectors of outsourcing business. You can take ideas on what types of outsourcing you plan to start. However, some of the most common types of outsourcing are as follows:
Accounting, legal, purchasing, IT, and IT or administrative assistance are examples of specialized services that professionals can outsource. The possibility of significant savings makes this a typical kind of outsourcing.
Information Technology Outsourcing
"IT outsourcing" refers to hiring a third party to handle a company's software development, network administration, and other information technology tasks.
Manufacturing Outsourcing
Typically, manufacturer outsourcing services are very specialized. In the automotive industry, for instance, it is not uncommon for the production and installation of all windows to be contracted out to a third party. It can significantly cut costs and assembly time using such outsourcing arrangements.
Project Outsourcing Process Outsourcing
The term "process outsourcing" can also refer to privatizing essential government functions like the police, fire department, and military.
It is not uncommon for businesses to struggle with managing a single project or even with completing a single phase of a larger project. In some circumstances, there may not be enough in-house employees with the required abilities to complete the project. It could be more expensive to do the work in-house than to hire a third-party provider with the necessary expertise.
Formulate a New Business Strategy
After selecting your desired niche, you have to create a business plan for your enterprise. Your strategy, ideally, should be well-thought-out and comprehensive. To succeed in your chosen market, you must first study its subtleties and observe the actions of your rivals. However, your business plan should include the followings –
Set long-term goals and establish a strategy for your business.
Define your company's budget, long-term goals, and short-term benchmarks.
Figure out how your company is set up.
To clarify your business plan for a potential co-partner.
Having a healthy thought-out strategy in place is crucial, but it needs to be continually evaluated and improved upon. As a result, you can assure that you will be ready for any shifts in the market.
Research is one of the most valuable duties to outsource business.  While putting together a team for far-reaching effects may have on your business. Some situations in which you might want to employ a researcher are:
Obtaining credible resources for data collection
Making a document that includes a comparison of the tool's benefits and drawbacks, cost, and other relevant details
Selecting relevant articles to share on the company's social media accounts.
Planning a business meeting and looking for more details
Employ an effective and professional manager who will act on your behalf. After that, start outsourcing business operations. Therefore, if you don't have specialized knowledge and skills, this will consume a lot of your time and money. So, be careful about it.
Then, compile general recommendations for the data you need and any resources you anticipate finding beneficial and confirm the mode of delivery you prefer.
Arrange All Necessary Tools And Tech
No matter the nature of your business, a certain baseline of hardware and software must be purchased. Everyday necessities for outsourcing firms include:
Office space and furniture.
Technologies and office equipment.
To have access to the internet at a rapid rate.
Tools for managing employees and performance records.


Appoint the right person for the job.
Hiring and managing your own outsourcing business team is now up to you. Here you need to know the following tips-
Since you're only beginning off, hiring roughly 15-20 experienced people full-time is safer if possible. They'll be able to hit the ground running in their new role. Once you reach a certain level of success, you can then begin to expand and bring on additional staff.
Finding qualified people to fill open positions is difficult. You'll find it much simpler if you know exactly how many people you need and what characteristics they should have. Draft a job description that specifies may be –
To mention what is required.
Competencies are necessary for the position.
Where you stand as a business and what you stand for.
They need to know the benefits of working in this field.


Advertising and Customer Acquisition
Once your business is up and operating, you'll need to promote it to attract customers. The term "marketing" is broad enough to embrace a wide variety of outsourcing able to co-operate activities, such as:
Using email to interact with customers is an example of email marketing.
Utilize SEO to direct people to your site from natural search results.
The use of content marketing can facilitate customer conversion.
Public relations (PR) are the way to go if you want to expand your audience.
Manage the company's online presence, including its website and blog. Ensure that all content is current.
Don't think you can get away with hiring only one person to handle everything.
Market your business through social media to expand your customer base and get more leads.
The marketing automation system can automatically contact customers after observing their actions across channels.
Advertisements in search engines that charge only when a user clicks on the ad are an example of pay-per-click (PPC) marketing.
You have a clear idea of where you want your firm to go, so now you need to find the right person to articulate that idea in writing. To write well, you need a keen awareness of detail, an excellent command of the language, and in-depth expertise in your subject area.
As content creation is challenging, you need to hire expert people to do it. So they can create engaging content for you. Some tips are
Hiring a copywriter.
Print and web content copywriting
Inbound marketing: content promotion
The Online Journal or Blog
Editing
Digital books and documents
Online Commentary
Advertisements
Audio transcriptions
Conclusion
Outsourcing can help businesses save money and work more efficiently. Outsourcing specific tasks or divisions of a company might assist increase output and streamlining operations. So, Think about what parts of your organization could use some help from the outside, and look into the other outsourcing options that are out there.