What is SEO?
SEO is a process of increasing the quality of our website traffic. Besides, it helps websites to achieve better ranking on the search engine result pages. When prospects search for a particular keyword related to our product and service, this increases the quality and quantity of traffic on our website through organic products.
There are three SEO ranking variables for law firms including –
The legal firm's website content like the words and images that appear on each page and visible for users is known as content. Besides, User experience and search engine rankings can be improved by providing high-quality content especially if the information is likely to satisfy the user's needs.
Off-page references and backlinks
A law firm's web reputation is compared to that of other law firms and the amount of external domains and pages that direct visitors to the website has an effect on this.
Search Engine Optimization for Business Purposes
When Google is determining a website's rating, then it considers factors such as how easy it is for users to navigate a site. As a result, the lawyers should aim for long-term goals such as optimizing page performance, title tags, and the structure of their site.
Why lawyers need SEO?
Generate traffic to their websites
Improves the uses experience usually website traffic
It increases visibility on search engine and help people to find their website in the first page
Helps to increase organic traffic to their websites
It will help to convert them to become international lawyers.
Why is SEO important for lawyers and law firms?
In order to build a legal company, a lawyer must take advantage of organic search traffic, which is typically disregarded. However, 
Research suggests that law firm SEO should be given more attention. Besides, online searches were used by 17 percent of legal consumers in 2019. If a legal office has never invested in SEO before, it may be tough to grasp the concept but it is a vital part of any law firm's marketing plan.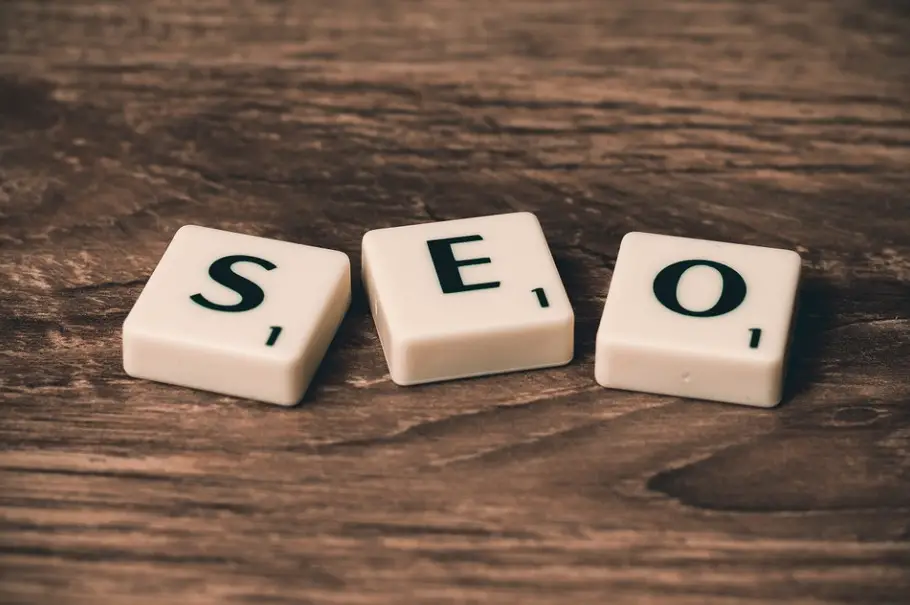 SEO ranking factor for lawyers or law firms
There are some factors that help to rank which are –
Content
It is important to know what kind of information should be included on a firm's website. It may be three types. Have a look
When it comes to law firm SEO
When someone searches for "criminal lawyer in USA," they want a firm's website to come up in the results. To do this, the lawyers must have content on their website that explains what we do as a lawyer in USA and how it can help them. When someone lands on a lawyer website, the first thing they're going to want to know is:
There is a USA branch of this firm.
Is this a criminal defense firm?
Is this law company capable of meeting my specific legal requirements?
Are these legal firm reputable?
Please tell me if this law company is within my financial means.
Is this law practice a good fit for my needs?
If lawyers want to attract new clients, lawyer's website should be able to answer some of their inquiries. The goal of search engines is to direct users to the most relevant information possible, so that they can get the answers they are seeking for. The more Google thinks lawyer will be able to satisfy the user's search query, the more probable it is that lawyer's site will be ranked higher in its search results page. A possible source of new clients for lawyer's law practice could be generated through Google.
The easiest method to answer a website visitor's inquiries is to think about what the legal firm can do for them. Clear explanations of lawyer services, clear price information, and customer testimonials are all examples of this. The Lawyers have to make sure their site's information and answers are current!
The information must be optimized for keywords.
If a lawyer wants to rank well in search results, how can a search engine tell if lawyers' answering their visitors' questions? For law companies, there is a question that how does addressing these questions affect SEO?
Keywords are one way to go about it. Each web page on a site is analyzed by an automated bot sent by Google or any other search engine to read the information on that site and determine its purpose.
Each page on, a law firm's website should clearly indicate which keywords are being used to target potential clients. Even search engines know that they're an actual "criminal lawyer in USA" when they see this. Here is some placement of keyword in the following locations like –
Tags for the title and description
Headers and subheadings
Throughout the sentences
The URL of the web page
Variety of content that addresses keyword
Small legal firms tend to have a lot of local clients that live in the same approximate area as lawyers. By Optimizing a website for local SEO can help lawyers show up in local search results. For lawyers, here is some steps guide to local SEO.
It's important to have a wide range of material that focuses on the same keywords.
This is one of the most challenging aspects of law firm SEO. Long-tail forms of the primary keyword must be identified before long-tail forms can be used. Besides, they have to make sure their information covers all the bases when people search for it on the internet!
While many people will type in the most prevalent term while searching, others will ask questions in normal language or type in variations of the same phrase. That's why the lawyers need to produce as much information as possible that is relevant to the lawyer's primary keyword so that it appears in as many search results as feasible.
As an example, "top criminal lawyer in USA" and "price range for criminal lawyer in USA" are variations of the primary term "criminal lawyer in USA."
Backlinks and off-page citations
While great material is important, the internet is like a vast ocean of content that extends far into the distance. In order to present the most relevant results on the first page of search results, Google uses a variety of factors. The number and quality of backlinks are two significant factors. A backlink is a link put on another website that directs visitors to your site.
Backlinks act as a kind of popularity contest for SEO. Links from other well-known websites are seen as votes, indicating that "the lawyers at this legal firm know what they're talking about!" by the general public and potential clients. One clue that lawyer firm's reputation and trustworthiness are in jeopardy is a website with very few backlinks.
Always keep in mind that the goal of search engines is to direct visitors to the best available source for the information they seek. Lawyers' be seen as a credible source if search engines observe that their legal firm's content has a lot of links from other credible websites.
Using off-page citations to improve local SEO for law firms
If you're aiming to improve local SEO for law firms, you can expand the "popularity contest" metaphor beyond referring links. For both the search engine and potential clients, your law firm's contact information can be found in numerous locations on the internet. As a result, obtaining backlinks from sites that prominently show a company's contact information is the most effective strategy for increasing visibility through local SEO (i.e. citations). This is critical to the long-term success of your company's SEO efforts.
Off-page citations can help the local SEO in a variety of ways. These are included below:
Legal directories, such as Avvo, local directories, such as Google My Business, and social profiles, such as Twitter, Facebook, and so on.
Shares on social media of lawyer's content
Other websites' reviews and endorsements
Consider providing free legal advice or analysis to a local newspaper or television station.
Ask friends and colleagues to share their legal-related blog posts on their social media accounts.
Involved in local activities
Check out this complete list of link-building suggestions for the legal firm's SEO.
Technical SEO
Technical SEO is the third ranking component in search engine optimization (SEO).
When it comes to the law firm's SEO, technical SEO may make or break it like no other factor. As lawyers' not an SEO specialist, it's also the most difficult.
The "Google-friendliness" of the legal firm's website is evaluated through technical SEO. Technical SEO include more than just user-friendliness, such as security and sitemaps. Law businesses often seek the help of an SEO expert specializing in law firm SEO because the process can be difficult to implement. It minimizes the danger of failing compared to trying to handle it all on their own.
Here are some things to bear in mind when it comes to SEO technicality. That are –
Make sure that company's website complies with all of Google's requirements.
The things that lawyers can do to boost their law firm's technical SEO are well-documented by Google. The Webmaster Guidelines are a good place to start when it comes to learning about technical SEO.
Make sure that the company's website is speedy and mobile-friendly before launching it.
Technical SEO is all about making sure that website opens quickly (try to keep it less than 2.5 seconds) and looks good on a range of screen sizes, especially on mobile devices.
It is critical that the legal firm's website is user-friendly.
A robot dispatched by Google to explore the law firm's website should be able to –
A) find all of lawyer's pages, and
B) understand what those pages are about if the website is user-friendly.
Besides, the lawyers menus should be easy to navigate, and they should often link to other relevant pages on their website.
Ensure that everything is in order.
One of the advantages of technical SEO is that the lawyers don't have to worry about it after the fact. Then, if the law company website is quite tiny, they should be able to work without much difficulty.