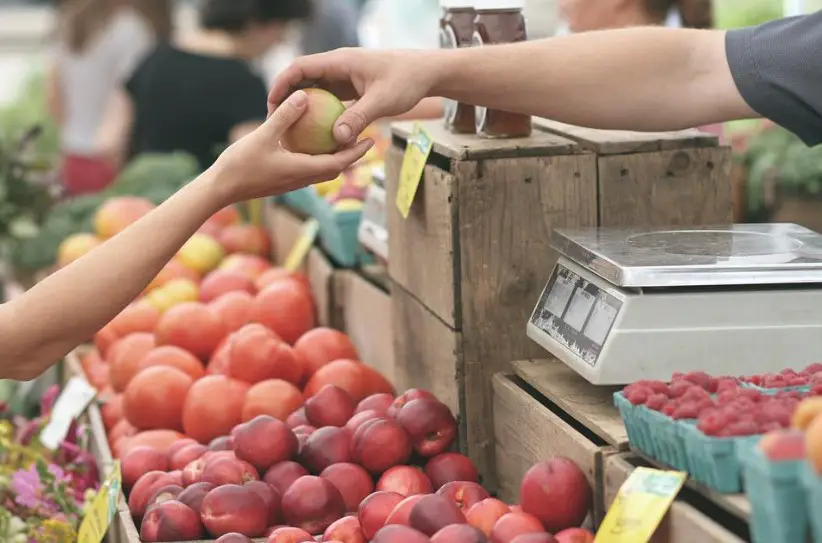 As a college student, always I dreamt for earning extra money by doing something. So for that, I have made a plan to establish my own small business. But at this level, finding a suitable idea was quite tricky.
Whenever, I was a student, have to depend upon their parents or elders to fulfill their financial needs. But now the thing has been changed and there are so many opportunities to start a small business with very less or zero capital. So , I m here to discuss some lucrative , easy and profitable business ideas for students .
What is small business?
Generally , a small business is functions on a small scale having less capital investment, few number of labor  and machines to operate this business always terms as small business. Small business may be look like- grocery stores, trades people, bakeries, medical store, manufactories business, tailoring, food court, home delivery services, teaching, photography etc.  Small businesses are operated by one owner and all types of risks and benefits bear the owner alone.
However, small businesses are the type of industries that produces goods and services on a small scale. Besides, it plays an important role in the economic development of a country along with employment facilities of individuals.
The proprietor either makes a one-time expenditure in machines, businesses, and plants, or leases or hires them. These businesses do not spend more than a billion. Paper, toothpicks, pens, pastries, candles, regional chocolate, and other micro enterprises are examples of small-scale industries that are generally located in an urban area as a single division.
Small-scale industries have the following features: 
As a result, it's sometimes referred to as a sole proprietor. Small-scale industries have the following features: 
Involving the management: The owner is in charge of all managerial activities.
Limited Reach: Their operating area is restricted. As a result, they could be a corner store or a manufacturing economy.
Employment: Because they rely on labor and labor, they have a low reliance.
Customization: Unlike huge industries, they are flexible and open to abrupt changes since they are small.
 Resources: They make use of resources that are close by and readily available. They make greater use of environmental resources and waste is reduced.
Best small business ideas for college students
Tutors can be found anywhere there are pupils. If you are exceptionally gifted in one area, you can usually teach it to somebody who is struggling to grasp it. Math is a major source of confusion, but it's worth noting there are teachers available for this topic as well.
Colleges and instructors are frequently supportive of pupils who are launching their own tutoring enterprises. Some schools maintain a registry of tutor students; make sure to check with yours as well. The system would be monetized by the hour.
Offer Used Books for Sale
If your school year is over and you'll have a stack of used textbooks, sell it . Many of these publications wind up in the garbage cans at your home. You can, however, have something more useful with them. You could resell such books to younger kids for a fraction of the cost of a copy. The best part is that this does not require any money or time investment.
You could turn your pastime into a photographic freelance company if you enjoy taking images and consider them fascinating. Students and small businesses both might use your skills because they frequently need to change their social media profile images or advertise a recently launched product.
Become a self-employed individual.
You can give your abilities to people who need website design, graphics, writing, admin assistance, and much more, whether that's relevant to your present course or your ideal career.
Once you've established yourself as a freelancer, you may advertise your services on sites like Fiverr and Upwork. You'll also gain valuable experience to add on your resume as a reward.
Raise your own organic fruits and veggies and market them.
You can grow so very many different fruits, vegetables, and plants at home that we even have a guide to it.
Many plants may be cultivated indoors, and some don't require pots, thriving instead in old walking boots!
Use social media to make income
You could earn money by promoting things for companies if you're active on Tiktok, Twitter, Linkedin, or Instagram.
Companies that really are relevant to the organization will be more successful. As a result, if you're a food blogger, you should approach cookware firms to market their products. Endorsers, on the other hand, frequently support a wide variety of products.
Services for Food Delivery
You can set up the platform in which you can offer fast bites to local companies, such as smoothie and hamburgers. You might start by focusing on companies with younger workers who frequently leave the office for lunch or morning tea to eat.
Organize excursions to various locations, whether for events, festivals, or weekend getaways. Coaches and a large number of tickets are always discounted for bookings. For included deals, you can earn a fee or the entire cost. Doesn't it sound great?
Supplying baked goods such as cookies, cakes, bread, and other bakery items can be a lucrative business venture. You might hand out flyers around school or advertise it on the internet. And if you satisfy just one client, you will very certainly attract three or four more. There are two methods like-
The first is to produce the goods as requested by the customer.
The second alternative is to bake 150 cookies, hire a bike or scooters, and search for hungry folks around school or in the area.
Trying to make a living as a YouTuber appears to be a simple and profitable endeavor. You can create a video about anything that interests you and earn money while doing so. Ads and sponsorship are two ways of making money from them. You can begin by developing material and refining from there with the help of your audience. Though it will not be an instant success, if you persevere for a while, you will undoubtedly witness amazing results.
Everybody wants their car to look new and shining, but not everyone has the necessary to clean it. A bucket, soft sponge, window cleaner, and elbow grease for polishing are all you really need to start a vehicle washing business. For teenagers, this may be a good weekend job.
Operating a child care or babysitting business is a tried and true business concept for teenagers. You can assist neighbors or family friends by caring for their young kids on weekends or even after schools weekdays.
Pet-sitting or dog-walking services are available.
There's really no better opportunity for students who prefer animals to spend time with them while also starting a company than pet watching or dog walking. Each of these companies have flexible work hours, and your customers would provide all of the gear you'll require, including leashes, snacks, and other items.
If one of your teen's responsibilities is to mow the grass, they already have the necessary abilities. They could be able to build a large customer list by promoting their product around the neighborhood, and summertime is a particularly popular period for a lawn maintenance business because your teen will have a lot of free time.
You works as housekeeping in a nearby residents would probably gladly pay a youngster to dust, mop, and vacuuming their homes.
A little education can go a long way in assisting this teen business idea. Many smaller companies require sites but lack the financial resources to engage an expert. Teenagers can start their own web design business by giving their talents at a reduced fee. This is a fantastic method to hone your abilities while also earning some extra money. Lean- Social media strategy for short term business
Transcription of conversations for a local paper or other company is another adaptable business concept. Your teen can improve their typing speed while also delivering a revenue-generating service.
Teenagers will need to know how to utilize spreadsheets and work using data in most future occupations. Teens might establish a data input business to master such abilities. This type of business provides kids with a flexible schedule as well as the chance to learn a valuable new skill.
If you have a musically talented kid who isn't interested in setting up a band, you can consider teaching music classes. There's bound to be a market for them, whether they excel at the piano, guitar, violin, or another instrument.
Seller at a local farmer's market
Local markets are a terrific opportunity to sell locally created goods, and they may be a simple way for teenagers to establish a business and sell their goods near home. There are many options for this type of company, whether it's selling handicrafts, food, or homemade skincare products. Please remember that reserving the stall and monitoring activities may require the assistance of a parent. Take some ideas about small business in remote areas.
Painting, drawing, or doing any other type of art is indeed a skill, just as solving hard arithmetic calculations. Teenagers who are seeking for a business idea and are talented in the arts might try becoming art teachers.
Handcrafted items are on sale.
Teenagers who are talented in crafts can refine their skills while also earning money by selling their products. This can be a small shop or they can create their own webpage to market their crafts to a bigger audience. Take a look at our collection of the most creative craft start ups. Check it for further information – Best guidelines for setting up your own Business