Lawyers have a negative opinion of marketing agencies because they fear a decrease in return on investment (ROI) and an increase in advertising expenditures. Sometimes, a partnership with a marketing agency makes them feel uneasy.
In today's world, it might be difficult to tell which marketing agencies can be trusted because there are so many. Often, marketing agencies will make guarantees that they cannot keep. In some cases, this might make legal firms feel misled and frustrated.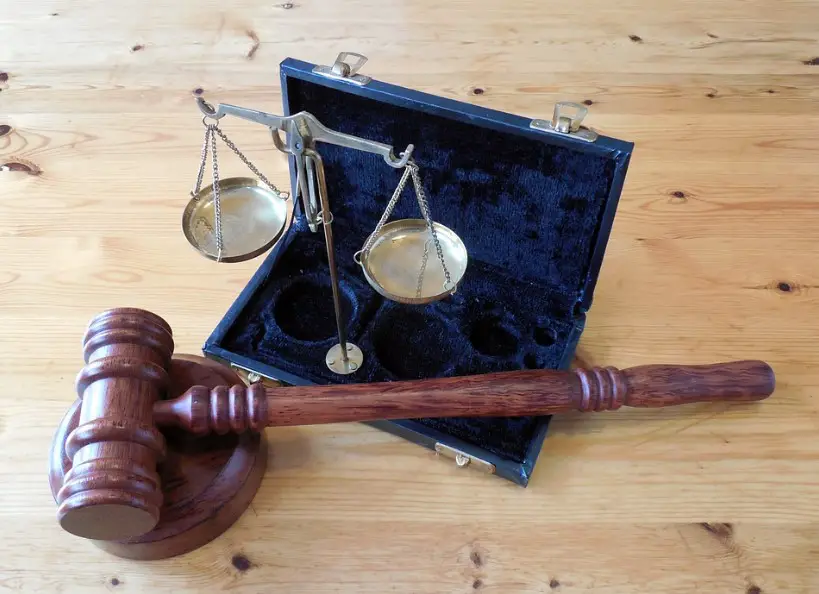 Why do Lawyers Hate Marketing Agencies?
Lawyers tend to dislike marketing firms for several reasons. The credibility of marketing agencies is under question in the eyes of some attorneys. Some lawyers think advertising agencies prey on legal practices by promising results they cannot consistently achieve. So, let's talk about the reasons why lawyers hate marketing agencies.
An Important Consideration Is Return on Investment
Some law firms have sizable budgets but need to use their resources wisely. No marketing budget should be set aside unless it can be expected to generate a healthy return on investment. Spending money like that is pointless. Because of this, many legal professionals have a negative impression of advertising firms.
Against their professional's code of conduct
Due to historical instances of sales and advertising violating professional norms, many lawyers view marketing as unethical and refuse to engage in it. Prospective clients can view cold calling and other forms of advertising as dishonest. As a general rule, lawyers have a negative impression of marketing agencies that pursue clients ruthlessly in a profit-driven manner.
Professional Search Engine Optimization Services
Search engine optimization is one of the preliminary offerings from advertising firms. On the other hand, accomplishing anything is very difficult. Keywords associated with law firms and legal aid services see heavy competition. It doesn't matter if you're the top SEO or agency in the world; that still doesn't guarantee results.
Unable to keep commitments
These firms guarantee you'll be on the top page of Google and receive an increase in leads, but it's not as simple as they make it sound. In most cases, legal services providers do not receive the promised levels of traffic or new client inquiries. They lose money and eventually stop using the service.
This is also why digital marketing organizations have such a high churn rate; they quickly lose customers. They'll try to extract as much money from you as they can over a few months, even if they know you'll eventually terminate the service.
Spending Limits Are Higher for Lawyers
Since law firms typically have more disposable income than other businesses, marketing firms often target them. Some law firms may even employ a dedicated marketing manager who can coordinate agency efforts. It's interesting to note that just one lawyer as a customer might cover an entire month's worth of compensation for an employee at the marketing firm. So, having one of these customers as a client is a big deal.
They feel uneasy when exposed to marketing.
For many, being a lawyer is a higher calling than working in the trenches of business. Many people lose sight of productivity and the "ugly aspects" of profit because of their aversion to self-promotion and anything else that draws focus away from legal issues in their business area.
In today's competitive business environment, personal connections and word-of-mouth recommendations are more vital than ever. However, in the present day, shoppers' habits are changing quickly.
If a company's expertise and stellar reputation aren't bringing in the ideal customers at the right time, it may be because they aren't getting adequately acknowledged. This is where advertising can be of use. There is no replacement for or disruption of preexisting networks, but rather the emergence of novel networks, such as novel modes of word-of-mouth marketing.
An Excessive Investment in Paid Promotion
Working with a legal company's less experienced or less costly digital marketing specialist can have the following consequences. Thanks to these guys, your limited marketing budget will be blown away in only a few days.
One new client can cost anything from $10 to $90 through pay-per-click advertising for law firms. Unfortunately, lawyers that use these firms are frequently frustrated when they invest too much money in this avenue with little to show.
Conclusion
There are several reasons why lawyers could have a negative impression of marketing firms. Unfortunately, not all marketing agencies can be trusted; some may even try to take advantage of legal practices. However, there are many trustworthy marketing firms out there as well. To make sure you're working with reliable marketing business, you must do your homework before making a hiring decision.