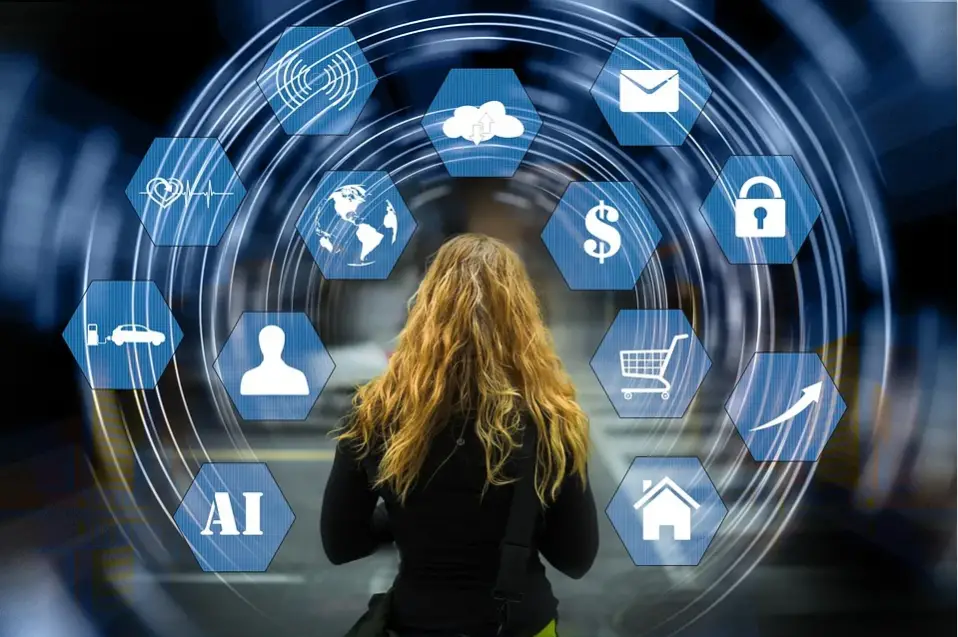 A good plan can be more effective in getting success of any business. So before leveraging AI in marketing campaigns and operations for USA Based Company, it is important to begin with a proper plan. Besides, a good plan helps to reduce marketing cost and achieve more value from AI investment. Therefore, there are some key factors to consider before implementing AI tools for marketing campaigns in all state of USA .
Establish goals
Data privacy standards
Data quantity and sources
Acquire data science talent
Maintain data quality
A clear and concise marketing goal can help to ahead from others.  The marketing analytics also used to understand the customer reaction about the marketing campaigns. It is started with identifying important areas in which campaign should operate. After that, marketers need to establish clear KPI's that will help to illuminate how successful the AI campaign has been.  Besides, uses of AI technology leads to success and improve customer experience.
AI ensures higher data privacy. That's it will not cross the line of acceptable range. It needs to ensure privacy standards are established and programmed into platforms as needed to maintain compliance and consumer trust.
Data quantity and sources  
The marketers need to have a vast amount of data to use AI. These sources of data train AI tool in identify customer preferences; present trends, economic factors that will affect the success of AI campaigns.  The sources of data may be organization itself, CRM, marketing campaigns and website data. Besides, marketers can use second and third party data.  These are –location, weather data and other external factors that influence the purchasing decisions.
Acquire data  science talent
There are some marketers who have lack of data science and AI expertise. Besides, it is difficult to work in USA with vast amount of data and deliver insights without data science. Therefore to get proper information, the marketers need to work with third party organizations. It's no need be silicon valley based organization. It can be local company from any USA or Others country. This information can assist in the collection and analysis of data and leads to facilitate ongoing maintenance.
The AI tool helps to make accurate and effective decisions as machine learning programs consume more data. The outcomes will not useful if the data is not standardized and free of errors. Therefore ineffective data cause AI programs to make decisions that hinder marketing programs. The marketing teams must coordinate with data management teams and other department to establish data cleaning and data maintenance.  Besides, there are 7 essential data dimensions. These are – timeliness, completeness, consistency, relevance, transparency, accuracy, representativeness.
Other uses of AI in marketing
Al generated content
Smart content creation
Voice search
Programmatic media buying
Propensity modeling
Predictive analysis
Lead scoring
Ad targeting
Dynamic pricing
Web and app personalization
Chatbots
Re targeting
Predictive customer service
Marketing automation
Dynamic emails
Highly personalized website experience and better CRO
AI enhanced PPC advertising
Churn prediction and smart customer engagement
AI powered customer insights
Automated image recognition
So we learn so many uses of AI in marketing . all are equally important for marketing. And I am reminding you about the 10 biggest Challenges for AI in Marketing .