Food marketing in the market economy is one kind of general marketing approach. That is applied in the market for making the goods and services available for all.
However, Food marketing also uses segmentation, differentiation, test marketing, positioning, branding, targeting research and development strategies, etc. Besides, Food marketing often faces damage to their product as foods are perishable. Although, it also deals with food quality and availability.
That's why marketers are trying to add value in a different way. So that they can ensure food quality and try to deliver when consumers want.  The New distribution model helps marketers to reach consumers quickly. So that they can meet their needs.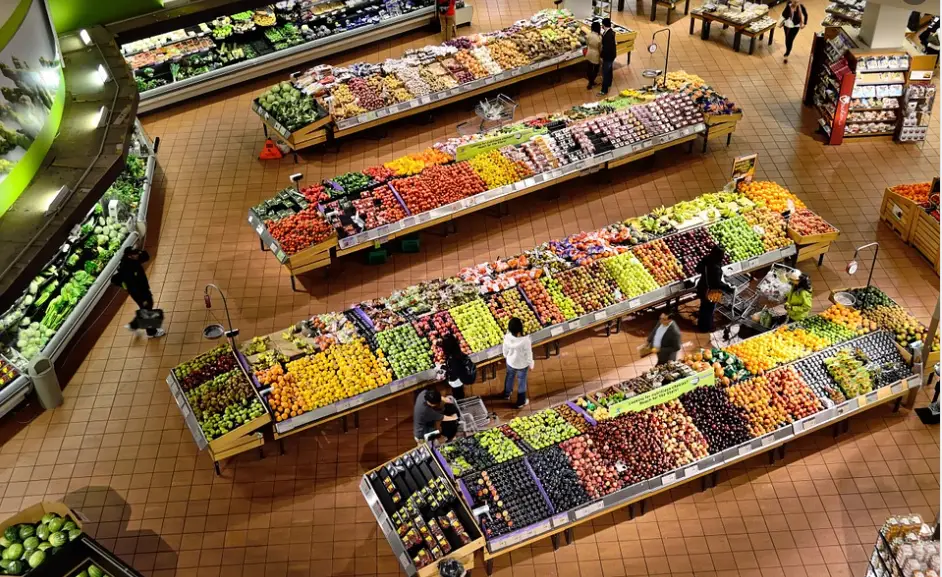 Food marketing firms also have some features in the market economy. Have a look –
Recognize private property: There are so many private organizations. They are mostly operated by the individual.  However, this organization work in food marketing. They directly meet with the farmers and collect their produced goods for further selling.
Price influenced by market forces:  The market forces often set  Price. That means an individual can't set his price alone. Besides, He or she has to follow the rules of market forces. The business is operated there.
Capitalize competition: An individual has to know all his potential competitors & actual competitions.  By knowing this, the individual can find out the competitor's weaknesses and helps to develop better strategies for his business. Competitors can be direct or indirect and you have to remember it.
Freedom of choice: Both buyers and sellers have the right freedom to select their products. No one can force another for purchasing any particular product. Buyers are will come to the sellers for purchasing their needed goods.
Consumer satisfaction: Having so many competitions, consumers can enjoy a greater level of satisfaction. Because every firm is trying to give a higher level of consumer satisfaction so that they keep customers' attention.
Limited role of the government: The government doesn't interfere much in food marketing. The government plays a little role in these sectors.
In this way, food marketing is operated in the market economy.