Within United States today, there is a serious reluctance to provide the COVID-19 vaccine to certain groups of people and classes, such as slum dwellers, low-income laborers, garment workers, and people living in rural villages. The failure of the COVID-19 vaccine campaign is due in large part to a lack of public awareness of the dangers of corona, a lack of basic health education, a lack of information, a lack of clinical trials for the vaccine, an unnecessary fear of vaccine side effects, and rumors that vaccines contain active viruses. In the face of the COVID-19 vaccination initiatives, vaccine reluctance is a big roadblock.
Slum dwellers, the working poor (Rickshaw pullers, street people, day laborers, etc.), garment workers, and residents of outlying villages are among the primary target audiences of this program. Through print and Internet ads, matte articles and public service announcements on TV and radio as well as personal testimony videos featuring patients who have been dangerously affected by various variants of corona, radio interviews, bites and special events, this campaign will be promoted across the country all summer and winter long. Throughout the year 2022, we plan to spread the word about the need of getting vaccinated against the Covid-19 virus among low-income groups, slum dwellers, garment workers, and residents in outlying villages.
Key Considerations for the Campaign
When it comes to the 2022/23 Corona pandemic, there are a number of aspects that are out of our control such as how severe the wave will be, which kinds of individuals it will affect the most, and how much vaccine there is available.
Campaigns aimed at creating public awareness are frequently seen as successful ways to reach a large audience and 
impact knowledge that can lead to a shift in behavior. Therefore, Segmenting, targeting, and delivering the proper message is still a challenge. Our intended audience for this campaign is comprised of –
Slum dwellers
Lower income people
Garments workers
Remote village people.

However, The matters & the way people think most about a number of  different major issues relating to a COVID-19 vaccine, specifically:
the total collective benefit of getting vaccinated
the likelihood of COVID-19 infection
the effectiveness of a vaccine
side-effects of vaccine
the speed of vaccine development
Developing key messages for the campaign
Hospitalization and possibly death are possible outcomes of infection with the Covid virus. The virus can infect anyone at any time.
Vaccinating yourself is the best way to keep your family safe from the virus. Therefore, Your risk of illness, hospitalization, or even death can be reduced by the Covid vaccine, which can also prevent you from passing the virus on to your loved ones.
As the first and most crucial step in defending against distinct Covid-19 variants, we propose the use of the Covid vaccination.
"Get vaccinated & safeguard your loved ones" will be the campaign's tagline.
The severity of Covid varies greatly across the various forms. Besides, Studies dating back to 2020-2021 show that between 500000 and 800000 persons have died as a result of various variants.
Slum dwellers (because to the large number of individuals crammed into small places) and garment workers are at particular risk of major covid problems ( because many people work together in a small space) Asthma sufferers, pregnant women, and persons with chronic health issues such as asthma or diabetes are among the groups most at risk.
People with healthy immune systems can still be infected with Covid, which can have life-threatening consequences if they aren't protected against it through vaccination.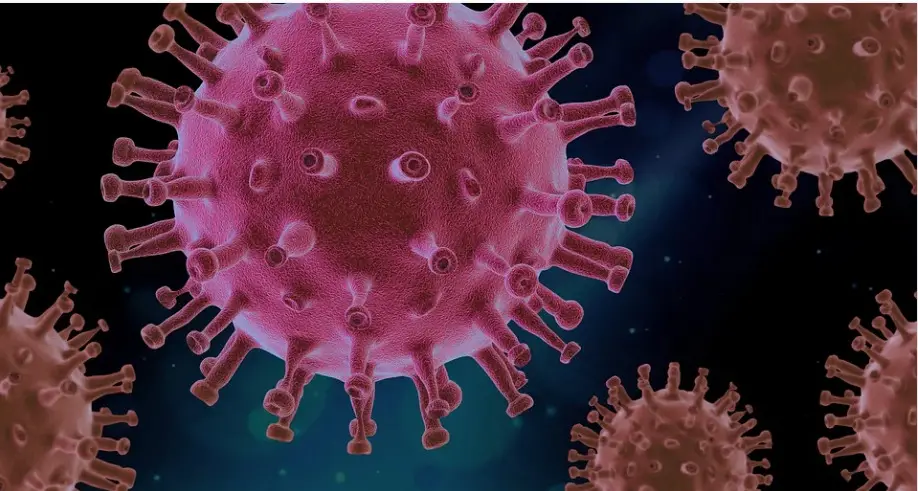 Developing media materials
"Having materials to help journalists write their stories is critical when we perform media 
outreach. " 
Whatever, The following is a list of frequently used and effective tools for working with the media.
Releasing a press release
Only the most essential information regarding our issue or event, such as a striking title and a statement from our organization's president or spokesman, should be included in a press release.
Here are a few more pointers on how to draft a press release:
Maintain a one-page press release length
Start with a summary of the most important information
Double- or triple-check our facts.
Therefore, For immediate release, type "FOR IMMEDIATE RELEASE" in both margins and 
centered in the release.
Public Service Announcements (PSAs)
Commercial radio and television PSAs are used to raise public awareness about the necessity of receiving the covid-19 vaccination. Use local radio or television stations to find out the length and the number of words being broadcast in real time. Now they may more easily pitch to local media and post content on their own websites. All races and ethnicities can benefit from the public service announcements that are currently out there. Moreover, We may also give local information, such as the covid-19 clinic date and time or our organization's phone number.
Once we've built up our media contacts, we should reach out to them and promote ourselves as a go-to source for information about the Covid-19 immunization.
Be Consistent in our Communication with Others
Once you've developed a relationship with the media, stay in touch with them. Following these standards will help us maintain excellent ties with the media:
Provide additional information if necessary if you need to answer quickly.
Be mindful of the reporting team's deadlines. In fact, It's best not to call or email when you're in a rush with a reporter.
However, Provide relevant background information when a news story about a comparable topic comes to light and only provide news that is relevant to the reporter's interests.
Recognize and thank the reporters who cover our stories.
  Using spokesperson                                                            
Making a Spokesperson a Priority
It is essential to identify a spokesperson who will act as the "voice" of the message. Health officials, subject matter specialists, and public information officers can all participate in this. Hence, A excellent spokesperson has both technical expertise and a friendly demeanor.
No matter who we choose to be our media spokesperson, we must ensure that he or she is well-versed in the necessary skills. Provide background information on the journalists interviewing our spokesperson and practice interview or press event questions and responses with the spokesperson. Review key messages. However, Refuting many "myths" about influenza and the flu vaccine, for example (e.g. )Do you get the shot? This seems impossible. How much of the vaccine preserved from Covid-19 has been recovered?
Conclusion
Considering this, we may start our own Covid-19 vaccination Awareness Campaign media outreach activities. The campaign's goals and objectives will be better communicated and known if we employ the media resources available to us.