What does the term "healthcare digital marketing" mean?
Healthcare digital marketing refers to the process comprising promotional campaigns and engagement to draw the attention of clients. Besides, it assists them in their healthcare journeys and sustains their enthusiasm for the health service via using digital platforms like  Facebook, Youtube, Instagram, Pinterest, Twitter, etc.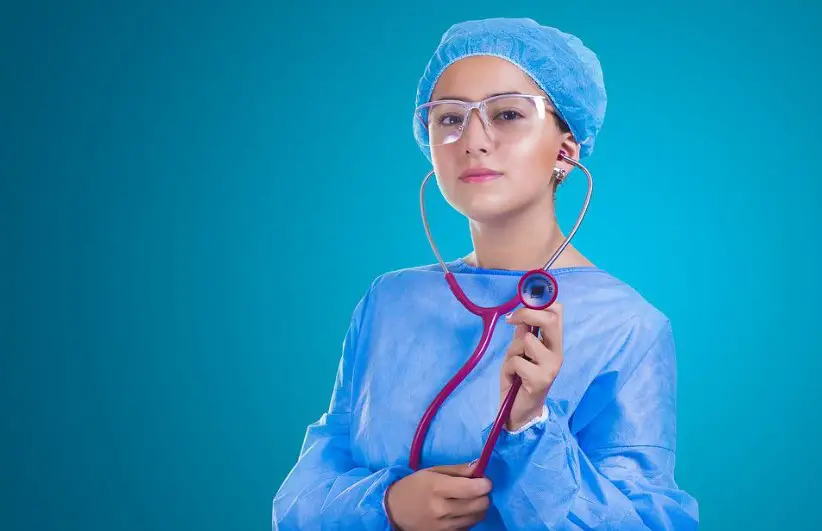 Why does the healthcare sector need digital marketing?
The healthcare industry is very crucial. For this, businesses must advertise their services with high treatment to win back new clients. Most people opt to call ahead or do their online research before visiting a medical clinic. With the help of advertising for healthcare, your practice could reach more people and build a strong brand image that can help it both bring in patients and keep its existing models.
It is smart for healthcare professionals to use the website as it is a great resource for disseminating information to potential patients.
However, there are several reasons why the healthcare sector needs digital marketing. Have a look-
You must preserve your patient's reputation if you want to retain and attract customers. Furthermore, they have unlimited access to information because to web presence. Additionally, SEO for the healthcare industry helps the website advertise with accurate information. This is crucial because wrong data can spread like a Facebook meme among patients, damaging both the institution's image and the general public's health.
Open channels of communications
To hit the target audiences, healthcare professionals are progressively using digital approaches. They may simply specifically target ethnic and geographical categories via digital channels such as search engines. Besides, they attract those who are interested in the same service, item, or issue by interacting with those who use these networks.
Furthermore, this allows health SEO firms to adjust and improve their content to fulfill the criteria of site visitors. There are lots of people involved in getting these services.
Keeps a constant online presence
Beyond its patient-facing features, digital marketing has many other benefits. The internet presence of a hospital acts as just a living new brand. In only a few seconds, customers can obtain data and does a medication search. A 24/7 extension of the business, the online presence allows customers to connect and interact with them. In a nutshell, digital marketing helps the healthcare sector be more accessible and helpful.
Media and entertainment it provides
The health sector is not different than the rest of the digital world because it is constantly evolving. While the other businesses are already severely touched by the growth of the internet, this is still pretty recent to the healthcare sector.
Healthcare SEO agencies are crucial for the growth of your organization, irrespective of whether you run a tiny neighborhood clinic or a big hospital. The more people you attract, the more visibility you have. Thus, Digital marketing is a great approach to connect with your consumers if you really want to improve your income.
Aims to reach a specific demographic
Healthcare organizations can specifically target demographics with digital marketing, which is also an expensive approach for you to promote your medical services. These customers will be more likely to return to a clinic that offers the care they require.
However, Digital marketers are much more likely to recommend their friends and relatives. Therefore, healthcare facilities should improve the usability and appeal of their sites. In turn, medical website SEO will guarantee better patient outcomes.
Improves branding and exposure
Digital marketing for healthcare can also help with branding and awareness-building. The newest marketing methods that are targeted towards patients include 360-degree images and videos. Fully immersive AV video could be made with apps like Google Lens and Street View and posted to social media. Similar to how you may send targeted emails and texts to patients using marketing automation in the healthcare sector. Learn everything about – The freer the market, the freer the people
Healthcare digital marketing tips
Here are some tips for digital marketing for the healthcare sector. Give at a glance –
Your website acts as your online hub.
Your site is the first step in marketing efforts. Having a website, your customers will get a priority on the information, appearance, and accessibility. They will get their information when they search on their smartphone or find the pages they need.
Search engine marketing includes two types: local and general. You should focus on regional or even international SEO if your hospital/clinic offers goods or services to anyone in the world. Take some – Glowforge business ideas.
Spend on pay-per-click advertising
It takes time for completing SEO and will take time to create the content and for Google to recognize it. In reality, it may take weeks or months before specific high-value keywords significantly alter in ranking.
Keep Relevant on Google Changes
Google's search engine results are controlled by a complex algorithm. Years ago, it was simple to apply tricks to rank at the summit for specific keywords, but after dozens of modifications, it is now difficult to implement the system. So, you have to update your information based on Google requirements.
Email Marketing Encourages Users to Back to Your Site
Email marketing is one of the earliest aspects of online marketing still in use today. Therefore, email marketing frequently offers the best return. Getting your proposed approach informed about what occurring with your process can be done via web forms and email signups.
Your Customers Are Engaged on Social Networks
The use of social networks has exploded and it is important for advancing your advertising strategies. Developments in health digital marketing indicate that it plays a significant role in customer research. Everyone uses Facebook and other social media platforms like Twitter and Instagram and get available information from your hospital/clinic fan pages. Here are some tips for – Digital marketing for financial services
Do not even Underrate Hubspot Impact
You might create a homepage to focus on a specific service or product and then use your internet marketing strategies to direct people here. In efforts to progress visitors to the following phase of the journey, a touchdown page's design is essential. Besides, you need to add a proper description and any special offers or discounts and add an effective call to action that moves people to contact you. Therefore, your landing pages are also important for drawing the attention of customers.
Produce Credible Information
Many potential clients are unaware that they need medical care. They decide to start searching for their ailments after discovering them. They are not specifically looking for a doctor, just searching for data.
If your website has great educational blog entries and other material that answers their questions, your position will be an expert in this sector. Besides, you can seek out content that displays expertise, trustworthiness, credibility, and so on.
Monitor Website Statistics
Your firm can profit from online marketing, but how do you know if it's effective? Without the aid of a tool like Google Analytics, it can be difficult to calculate the return on investment for online marketing. It's a free tool offered by Google that assists with analyzing web traffic and user activity. Explore – Interoperability in digital marketing
Change Up Your Digital Marketing Techniques
It's simple to focus all of your effort on one component of digital marketing. Many businesses believe that they need to concentrate on SEO, PPC, or social media to get better output in search results.