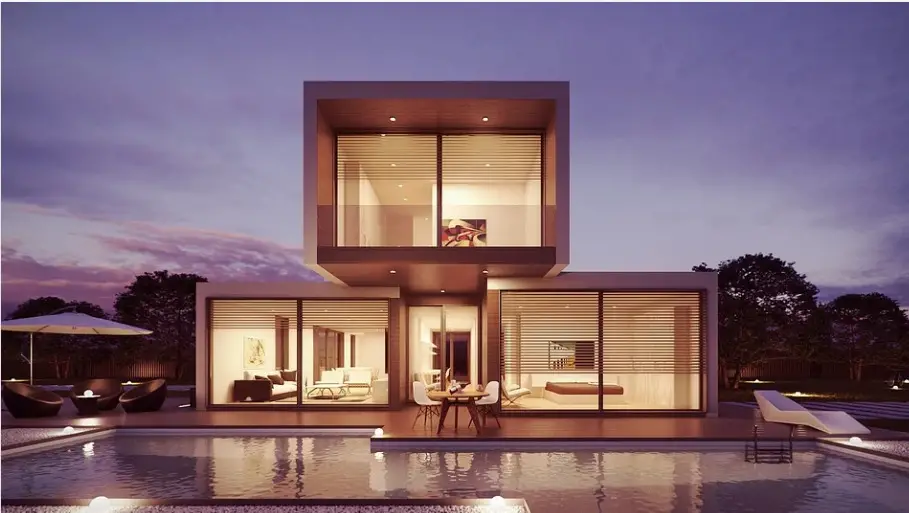 During the housing boom, many real estate sectors predicted that inventory levels would begin to stabilize. That's what people were hoping would happen after the expiration of the COVID-19 mortgage forbearance provisions. But at the same time, buyers would begin to resist sky-high price. Instead, the number of homes on the market continued to fall. According to Zillow.com's housing inventory was 26% lower last year before the epidemic. However,  It's now 42% lower than it was at that point.
Even in booming markets, there isn't enough inventory. Besides, It's a national problem.
Homebuilders that were struggling financially after the Great Recession adopted a conservative approach. Just 9.4 million dwellings were developed in 2012 compared to 25 million in 2005. It started to recover in the last decade. But it wasn't enough to match the tide of millennials ready to buy their first home. However, Inventory is running low from California to West Virginia due to this.
Therefore, Home price growth is expected to slow dramatically in 2022, according to a wide range of experts in the real estate business. However, only a little more than two months into the new year, several of the same companies are lowering their projections for 2022. Zillow had predicted that home price growth, which had risen 18.8% between December 2020 and December 2021, would slow to 11% this year. Zillow then revised that number to 17.3% last month.
Hence, A further 11.2 percent increase in property prices would represent a slowdown from the current growth rate. However, there is no relieved for property buyers if this were to occur. Moreover, this year's average increase in corporate America is just 3.9 percent. On the other hand, Fannie Mae believes relief is on the way, but not until 2023. According to Fannie Mae, the typical existing-home price will grow 4.2 percent to $395,000.
There are some house market predictions why it is increasing. Have a look-
Prediction 1: Mortgage rates will rise
Holden Lewis, a home and mortgage expert at NerdWallet, predicts that "mortgage rates rocketed upward in January as mortgage investors realized what the Fed intended to do, which is raise interest rates aggressively this year," he adds. Mortgage rates are now growing more slowly as markets await the Fed's clarification of its timetable."
Prediction 2: Home price increase may return to normalcy.'
Because inventory levels are historically low, according to Heym, the market is suffering from rising pricing and decreasing sales. "I don't expect this to alter in the next several months as home builders can't build houses quickly enough to address the supply issue," adds Heym. According to Yun, property values have risen by double-digit percentages over the past year. Yun predicts that home price growth will return to normalcy in 2022, hovering around 5 percent, as mortgage rates rise and fewer people can afford to buy a home.
Prediction 3: Expect bidding battles shortly.
In addition, interest rate locks with 60-90-day expiration dates for 2021 which are expecting to expire any day now. When it comes to buyers, though, what does this mean? Real estate buyers are bidding aggressively to get the best deal possible before the Federal Reserve raises rates again. Pierre Debbas, a managing partner of real estate law company Romer Debbas LLP, said this is driving bidding war frenzies.
Prediction 4: However, the market will remain difficult for buyers.
Pros predict that buyers will have fewer choices in most places due to low inventories. As Heym predicts, "prices will climb more, which will result in some buyers pulling out of the market." This means that if you've been considering putting your house on the market, now is the perfect moment to do so!
 There was a 19.6% year-over-year increase in property values in 2021, according to Zillow statistics, and the prediction forecasts for a 16.4% increase in 2022.
Prediction 5: But there's always a chance for a surprise!
Work-from-home rules and hybrid methods of employment are huge unknowns. There will be an increase in the number of people willing to buy a home distance from their jobs, which will lead to a shift in residential locational choices, with more people preferring to purchase homes in small towns and exurbs than in downtown areas.
Prediction 6: Spring is expected to be busier than usual.
A spike in activity is expected as the spring house-buying season approaches. Bachand predicts an increase in inventories and sales in the coming months. Learn more on Blockchain Business Development
In 2022, will home prices continue to rise?
As a buyer or seller, As property prices are increasing, you may be thrilled or saddened to read that in 2022, according to the vast majority of experts. Growing mortgage rates and increasing Covid-19 cases may slow price growth, but this won't stop housing prices from rising.
As Daryl Fairweather, Redfin's senior economist put it: "The ongoing pandemic, particularly its seismic effect on the US economy and the way Americans live and work, has made 2021's housing market anything but usual." Several contributing reasons have resulted in a historic year for real estate, including cheap mortgage rates, a scarcity of building materials, and an increase in the number of wealthy Americans purchasing vacation homes. In some cases, buyers paid more for homes, bought sooner than they had expected, or looked beyond their hometowns. While the housing market in 2021 has been a roller coaster ride, it may become more stable in 2022. For house market better predictions, you have to learn Marketing Automation Strategies for Sustaining Success.