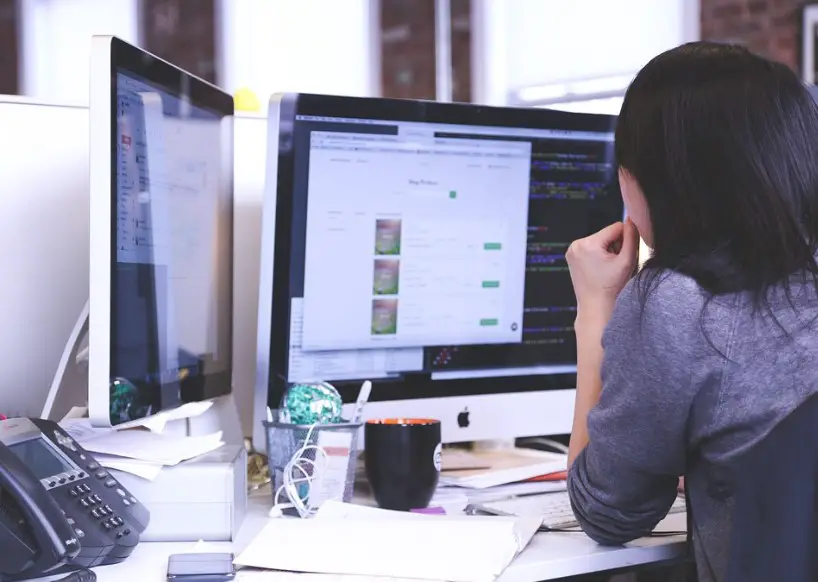 The developing preventative and restoration strategies to address possible hazards to an organization are referred to as business planning process.
Although it can be neglected, the preparation for the unforeseen is an indispensable step in business strategy. One of the challenging tasks is contingency planning strategies, also known as disaster recovery planning. These unpredictable circumstances are difficult to anticipate and take into account while preparing because they are unpredictable by their character. For this, creating contingency planning strategies may be a challenging task that we put off until we are forced to do so.
Because it encourages a thorough review of your risk, supply chain management, and resource management approaches, the process of designing a contingency planning strategy may have wider advantages.
The process for business operations is irrespective of an unusual or disruptive incident because it occurs within or outside. Besides, the Corporation must continue to be able to fulfill its legal and regulatory responsibilities always offer services to the community and create revenue. Thus, this procedure aims to address potential problems and determine how to minimize them.
The following areas are grouped together the contingency planning process in order to address the challenges that may arise and possible solutions:
Identify and choose proactive steps to lessen the risk of interruption.
Continuity and recovery- The upkeep of necessary services and the establishment of recovery timelines as well as a return to sanity. Besides, a method for reacting to an event is provided by the "Incident Management Plan". In order to ensure the business can operate in the event of hazards reappearing, contingency planning is a continuous, cyclic process of risk evaluation, control, and evaluation.
There are 6 stages in the effective implementation of business continuity:
Analysis
Design
Execution
Testing
Policies and Project Delivery
Incorporating Tradition And innovation
Why Is Business Continuity Planning (BCP) Important?
Businesses are vulnerable to a variety of catastrophes ranging in severity from small to disastrous. Business continuity planning is a crucial component of any firm. Besides, it is normally created to aid a business in continuing on in the face of hazards and interruptions. This could lead to a decline in profit leading to a decline of income and increased expenses. Additionally, since insurance will not cover all expenses or clients who switch to the competitors, companies cannot rely only on it. Besides, you can learn – Iron related business ideas
Types of business continuity
There are three types of business continuity. Give a look-
The risk evaluation conducted at a previous "Risk Assessment and Analysis" phase provided as the basis for the mitigation strategy. Evaluating risks that persist despite the presence of mitigating mechanisms is important. Reviewing the causes is necessary to determine if the imposed controls are ineffective or whether there are factors increasing likelihood and/or impact variables despite them.
Gaining back or re – establishing what was lost in the catastrophe should be the main goal of the recovery strategy. Besides, the considering factors including people, equipment, data, procedures, and other items.
What resources has the institution been left without a result of the catastrophe? Which ones must be regained in order for the organization to continue out its essential business operations and provide the minimal level of services that it has promised to?
What is the required timeframe for these assets? Next, You have to come up with ideas on how to obtain these assets in a reasonable amount of time. Besides, it is driven by the related business function recovery time goal.
What supplies the organization could construct or buy in advance of a calamity. The essential supply is assured in this model, offering the maximum level of restoration certainty.
 For instance, infrastructure, such as a hot site, could be specifically designed so that in the case of a disaster, a crucial activity can be started right away. Here, you will get some small business ideas for women.
Crisis Management Plan
The plan may also include a reaction element that outlines the priority actions that the organization. It would undertake in the case of a catastrophe if it does not currently have had an event control or action plans. Whatever, Crisis responses including evacuating, analysis of the external, and communication techniques are included in these tasks. If you are a college student , take some small business ideas for you.
Business continuity strategies
There are some business continuity strategies are –
The BCM planning process includes a step called disaster recovery strategy. It is a theoretical overview of the precautionary tactics, crisis intervention strategies. Besides, the rehabilitation and reconstruction that need to be followed between both the time a problem exists.
The strategy used by a company to secure its restoration and continuation in the event of a disaster, significant crisis, or other business interruption.
 A strategy used by an organization to ensure continuity and restoration in the case of a catastrophe or other significant interruption.
The organization's culture dictates goals and procedures. For a given organizational objectives, there could be more than one method or solution.
 Some techniques and alternatives include hiring a hot or cold site, setting up an in – house warm or cold site, selecting an additional work area, establishing a consortium or reciprocity contract, hiring a portable recovery team or a box and shipping company among many others.
Pre-planned and control paths need to take to be used in the event of a business disruption, catastrophe, or disturbance.
 A system for locating assets that can be rapidly and effortlessly accessed in order to stop, lessen, plan for, react to, or recuperate from an event.
A strategy adopted by the company to guarantee its opportunity to keep functioning after a catastrophe or other major incident.
A pre-tested and governance path needs to take for this strategy. Besides, it can be used in the event of a business disruption, catastrophe, or disturbance.
 A pre-planned and governance plan of action to be used in the case of emergency that affects the business operations. Take some – Glowforge business ideas.