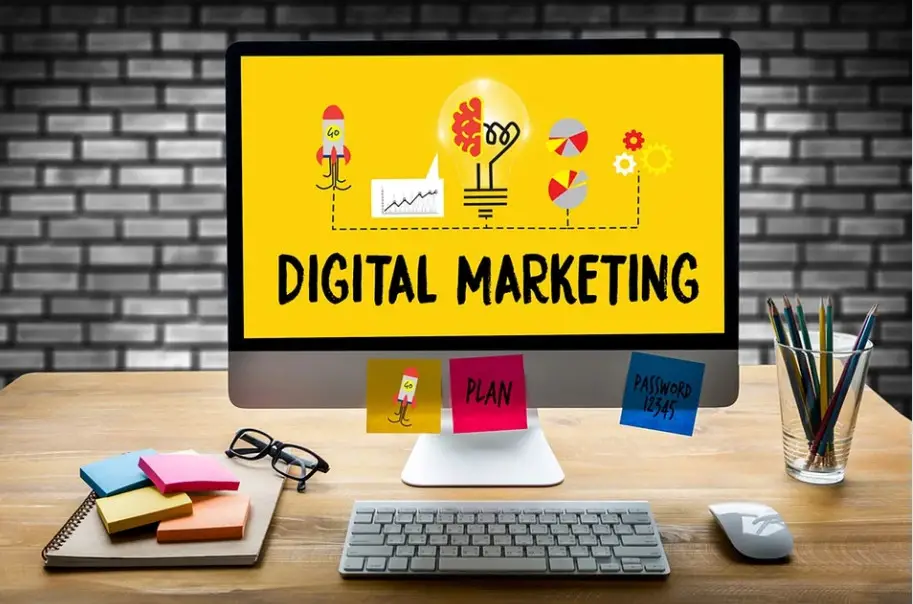 What is a white paper in digital marketing?
A white paper is a comprehensive analysis of a particular problem or issue. However, This article aims to provide information and insight to the audience so that they can better understand and address a problem.
A white paper is long-form content akin to an eBook in marketing. Besides, white papers tend to be more technical and in-depth in nature. Therefore,  A white paper's facts and opinions are frequently supported by research or statistics that the publisher has compiled from trustworthy sources. Hence, It is common for them to include charts, graphs, tables, and other visual data representations.
In a whitepaper, a problem is presented, and a solution is offered to persuade the reader to take action. A whitepaper is a marketing tool to inform and educate a target audience on a specific topic or methodology. Essentially, they're a more complex version of a how-to manual.
Explore on what is Digital advertising
What is a white paper in social media marketing?
It's a lengthy piece of content aimed to educate readers on a specific subject, and it's more in-depth than a typical blog post. However, As an expert in your industry, you can demonstrate that you can solve your audience's issues by utilizing this tool to your advantage.
How a White Paper is Useful
A white paper's primary goal is to persuade readers that a particular course of action or solution is the most effective method to address a specific issue. Using it for commercial gain may impact current and potential customers' purchasing decisions.
A white paper is a great way to develop trust with your readers. Besides, There are several ways to demonstrate your expertise in a particular field. So, In the future, you'll be able to count on your potential customers to return to you when they need the knowledge to understand better a problem or opportunity they're facing.
If you want to promote a product or service, a whitepaper is an excellent place to start.The purposes of white paper are –
Analysis of the competition
Data visualization
 Competitive advantages of the brand or the product
The introduction of new product capabilities, as well as an explanation of more sophisticated aspects.
Many other business ideas and solutions
Whitepaper benefits
Writing Whitepapers serves a variety of purposes beyond simple SEO. For your company's benefit, they aid in developing whitepaper marketing benefits. Because visual components can cut down on reading time, the central purpose of whitepapers is to provide high-quality content in a more visually appealing style.
Who uses white paper?
Government agencies have traditionally used white papers, non-profit organizations, think tanks, consultancies, and financial institutions to report the findings of their ongoing study in a concise manner.
Besides, White papers have also grown more frequent in other industries due to the growing adoption of content marketing. So, White papers can be an excellent asset for any company when it comes to content marketing.
The various kinds of white papers available for distribution
A company can publish many different white articles.Such as –
One form is the backgrounder, which explains in detail the advantages of a product, service, or process.
Other forms of white papers merely provide valuable statistics and information about the current state of a specific subject or industry.
How to write a white paper.
Writing a white paper from scratch can be a challenging undertaking. So much knowledge and research are required, and it's easy to get bogged down in that element of the task and put it off.
After the writing process has begun, white papers are difficult to produce successfully. Just listing facts without any story is a sure-fire technique to ensure that your white paper will never be viewed.Moreover, It's possible to keep a white page exciting and easy to read by following a few simple rules.
Whitepapers: Are they worth the time and effort?
The white paper is essential for every fair trade presentation, new research promotion, or trend analysis. It'll help establish your authority on the issue. It's time to pause if all you're doing is rehashing what's already been said.
How do white papers and research papers differ?
The distinction between an article and a whitepaper is primarily based on the length and depth of the information provided. With just a few paragraphs, an article gives a general overview of a subject. Besides, Compared to a blog post, a whitepaper is lengthier and more comprehensive. In addition to providing a more in-depth look, it may also entail more research.
Are white papers scholarly or not?
No! To be clear, white papers are marketing documents that explain the technology employed in a product. White papers are not technical publications. Creating and revising these articles requires a significant amount of time and effort.
Learn How to engage new users through e-mail marketing campaign?