What is supply chain management?
Supply chain management is the management of the complete production process of a product or service, from raw materials to delivery to the end user.
For better definition check What is Supply Chain Management.
How many steps in Supply chain management process?
Purchasing raw materials, processing those commodities into finished items, and then distributing the goods to nearby retailers or supermarts are all part of the supply chain management process. This can be summarized as follows: farming comes first, followed by refinement, design, production, packaging, and transportation. Supply chain simulations and modules in SCM globe appear as follows: Products, Facilities, Vehicles, and Routes….
Achieve mastery of these skills if you wish to perform at your peak potential:
The first step is to figure out where you fit in the market and how you stack up against the competition. Then come up with a plan for acquiring goods.
Identify long-term providers with a proven track record. Make friends with them. The best way to communicate your needs is to make them as plain as water.
3. Develop metrics for both qualitative and quantitative aspects of supplier management.
4. Manage the associated risks. For each product, you should have numerous vendors.
6. Do not penalize insignificant infractions.
7. Negotiate the cost of the product. After that you have to compare with the competitors pricing policy.
8. Take into account regular delivery. However,  you have to ensure quality of time delivery .
Discover more about process views of Supply Chain Management .
So, why should you choose Supply Chain Management???
There are three main reasons for choosing supply chain:
Reduce the inventory capital in the SCM.
Increase the customer service and satisfy the customer cravings.
Building a competitive advantage for the channel.
However, check Three Supply chain decision phases for more information.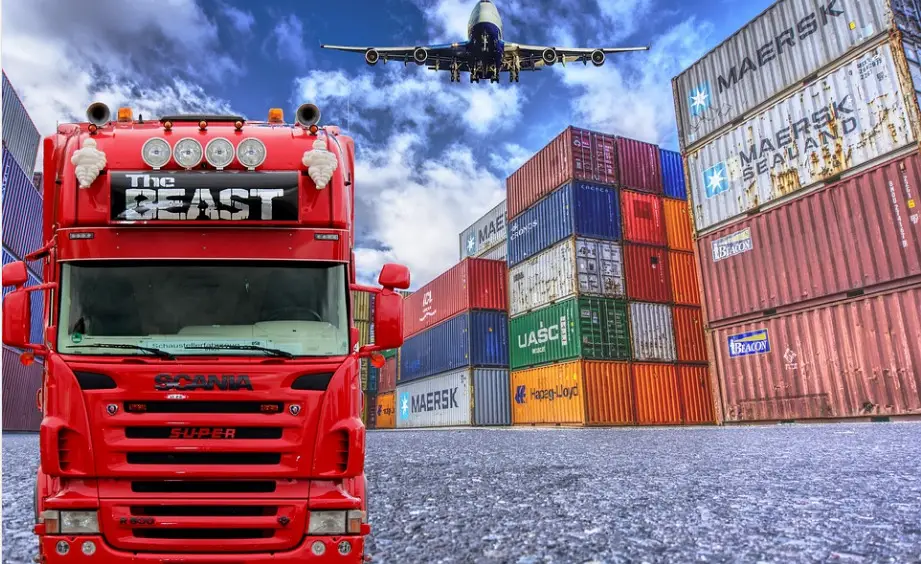 What are the Philosophies of supply chain management???
The six philosophies that SCM believes and stands for are:
Shared information
Supply chain efficiency can be improved by lowering inventory and smoothing production by sharing information with other companies.
Organizational Relationships
Strategic, tactical and transactional ties are just a few of the many types of partnerships that exist in the workplace. Relationships between supply chain members are also commonplace.
Managing inventory, an essential part of the supply chain, involves keeping track of inventory as it moves between manufacturers, warehouses, and retail locations. An inventory manager's primary goal is to ensure that a company's products are in the right location at the right time.
Total pipeline coordination
When it comes to supply chain management, pipelines can be a great tool for determining the best strategy for each market and product. Only one part of the product is supplied by a pipeline. They have a lot of pipelines in their supply chain for sophisticated products.
The ability to adapt quickly to shifts in demand or supply is a key characteristic of flexible supply chains. coupled with the adjustment to strategic and structural changes in the environment from other external shocks to do with the manufacturing process
There are some costing issues like –
Increased Costs Across the Supply Chain.
Supply Chain Complexity Due to the Use of Several Distribution Channels.
Consumers are driving the need for better speed, quality, and service because of their expectations.
Supply chain risk leads to increased pressure.
Effects of Volatility in the Supply Chain
Learn more about importance of supply chain decisions
The slogan of supply chain is that, although it is a business, it kind of is a skill set. The core notion behind this is to manage information, rather than managing inventory. Therefore, It goes from organizational structure based to functional silos, shifting to process oriented programs. Thus, It is kind of a buzzword now. The success, however, depends on the industrial demands.
Rural growth in Small cities in USA is predicted to expand 40 percent before 2050, the rural city leaders and local merchants need to construct smart logistics infrastructure to ensure congestion does not go out of their hands. (2017 MHI Annual Business Report).
Therefore , it is important to know The objective of supply chain management
The present goal is to use retail malls as a secondary center to minimize congestion. The use of autonomous cars that generates low emissions, facilitating curbside delivery sensors, smaller distribution centers moving the delivery shift to off hours. Track the items and vehicles through mobile application are the clever technique to enhance logistic system. A study was done to verify local knowledge of smart city idea. There were 1000 replies. Among them, 50 percent of local has not heard about smart city.
Gather more on 6 Recent trends influencing the supply chain around the world.
Only, 36 percent of the overall population demonstrated the readiness to invest in smart cities or at least they want to invest. 5 percent showed no enthusiasm at all. A recent analysis by American Chemistry council found that $40 billion dollars were wasted owing to inadequate logistics management and transportation delays. Thus this implies the adverse effect of congestion. Deliveries to be advised done by trucking businesses, in off time, avoiding traffic hours. The warehouses should be zonal ones, tiny and scattered out, rather than amassing bigger regions.