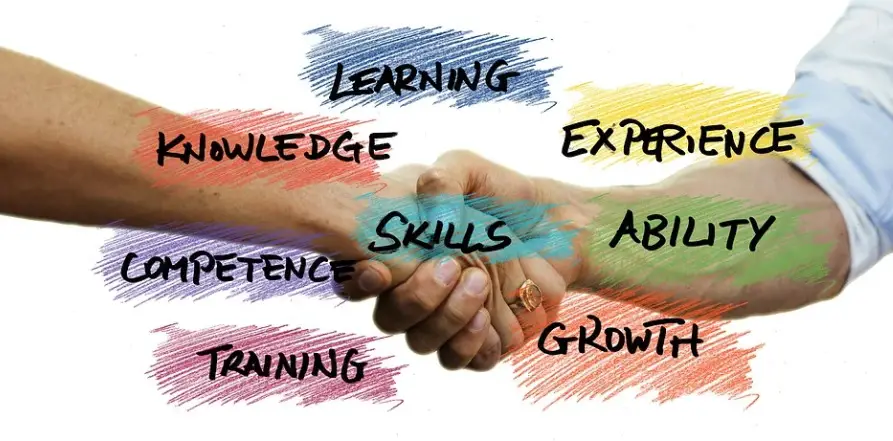 Types of social marketing:
Before knowing types of social marketing , we have to know " what is social marketing"?
There are five types of social marketing. Such as –
Not-for-profit marketing
Cause-related marketing
Pro-social marketing
Societal marketing
Corporate philanthropy
          Not-for-profit marketing:
          It refers to non-profit organizations that use marketing to achieve their objectives.However,  A direct mail and mass media ad campaign by Cancer UK to raise funds and recruit volunteers would be classified as non-profit marketing. Therefore,Cancer UK's overarching mission is to serve the greater good, but the organization's primary goal is to raise money to compete with other charity organizations.
          Cause-related marketing:
          This refers to a relationship between a commercial organization and a pro-social organization or cause. Besides, Sales of the commercial organization's products help the pro-social motivation (Webb and Mohr 1998 ).However,  An analogy would be sponsorship, when a non-profit group lets a retail business promote its affiliation with the non-profit organization to improve people's perceptions of the corporation and its goods. On the other hand, cause-related marketing makes a profit for the pro-social organization as a direct result of sales. So, A company's primary goal is to raise sales or any other marketing objective, not further a social cause. This isn't social marketing.
          Pro-social marketing:
          Sponsorship is comparable to pro-social marketing. However, The commercial organization aims to promote the positive perception of its products and services through a relationship with the pro-social group or issue.
          Societal marketing:
          This can be mistaken for social marketing, but it's not the same thing. These firms are referred to as socially responsible profit-making enterprises by Kotler et al. (1998).Whatever,  An extension of the original marketing concept, this was viewed as a means of profiting from the identification and fulfillment of consumer needs 'in a way that preserves or improves the consumer and the society. However, you gather more knowledge about " digital marketing and uses of it ."
          Social marketing and social change tools:
Education, inspiration, and control
Public health and social marketing
Social marketing, public health, and social medicine all fall under this umbrella term.
Marketing with a social purpose and social activism
The public health approach, social marketing, and social medicine are all examples of social marketing
A public health approach can be broken down into the following steps:
The quantity and form of violence against women, or the high incidence of substance abuse among adolescent girls and boys, can be determined by systematic data collecting (also known as "surveillance"). This is particularly critical for establishing realistic goals, such as those about one's behavior.
 An epidemiological analysis is used to discover risk and protective factors and the health and other effects on distinct groups of people. For determining the demographics of a target audience, such assessments are critical.
 Determine what works and why by testing and implementing various interventions.
 Implement and evaluate the most effective interventions across the entire population.
Continue to monitor, analyze data, and tweak interventions as necessary.
 Marketing with a social purpose and social activism
Primary target groups for social marketing/social mobilization
Activating national and state policymakers and legislators
Government mobilization of service providers and funders
Opinion leaders, non-profit organizations, local governments, and labor unions: Community mobilization.
Organizations of all kinds: Corporate mobilization.
Beneficiaries of the program include the following individuals and organizations: Rewarding energization.
People's awareness and demand for practical development programs can raise social mobilization, which involves bringing together. Besides,  all possible and practical inter-sectoral social allies to assist in the delivery of resources or services. It helps strengthen community participation to ensure sustainability self-reliance. However, Lessen harm and increase well-being by adjusting where people live, work, and play. Therefore, Social marketing aims to promote healthy, positive habits in places where people congregate. Such as workplaces and schools. Besides,  Equal access and opportunity in society are a result of political reforms. Moreover,  Individuals with political clout who may reshape public institutions and allocate a society's financial and other resources are prime targets for social marketing campaigns.Hence, you have to learn strategies of marketing automation.
Concerning road safety, our supplementary 4Ps include a wide range of strategies, such as the following:
media campaigns to promote safe driving practices, increased driver education before and after receiving a license, and enhanced driving skills in dangerous conditions.
promoting the installation of safety features in vehicles, such as shock-absorbing panels, front and back airbags, improved stabilization and braking systems, and immobilizers.
improvements in road holding and visibility, traffic separation, normative campaigns against speeding and drunk driving and non-use of restraints, bars promoting skipper or designated driver strategies (where one member of a group refrains from driving the others home), acceptance and accessibility of public transportation and etc.
Driving laws, funding for driver education programs and public transportation, etc., all fall under this category.
finally, you have to implement every strategies of market to get better output.