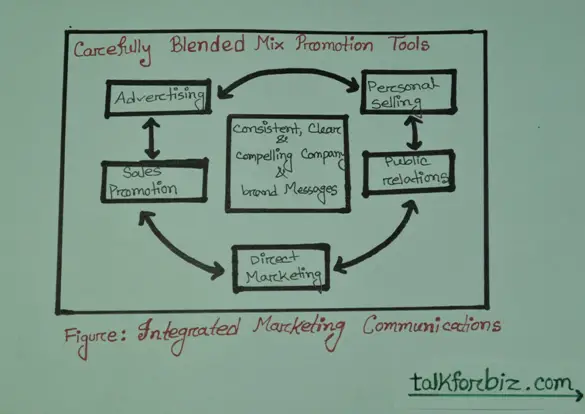 In the past, marketers do mass marketing; they only sell standardized products to the mass people. That's why; they try to develop an effective mass media communication process. Today, Most large companies are regularly investing millions of dollars in mass media advertising. Nowadays marketing managers face new technological advantages. Explore- marketing information technology.
The new marketing communications model
There are three major factors in the new marketing communications model.
At first, Consumers are changing. The digital age is the wireless age. Consumers are now more informed about the marketplace. Today they're not relying on marketer-supplied information. Consumers first learn about the product and then search on the internet & other technologies for learning better information. One consumer can easily connect with other consumers for exchanging their brand-related information. Explore – the role of IT.
Second, Marketing strategies are changing. Past mass markets have fragmented. Present marketers are trying to build closer relationships with customers more effectively.
Finally, Communication technologies are changing. Technology brings a remarkable change in the way of living & communication. The explosion of technology has had a dramatic impact on marketing communication. In the past decades, television, magazines, newspapers & other traditional mass media was very important. But at present, they're losing their appeal. In place of these traditional media, consumers are selecting more personalized, interactive messages. They can quickly search on YouTube, website visits, e-mail, mobile phone content & online social media networks.  Eventually, mass media marketing becomes obsolete. Because it's very costly. Along with this, you can explore – the importance of information in gaining insights.
As a result, marketers cleverly divided their market segment to enter & effective marketing decisions should be taken by them for effective communications. In the present time, TV ads are still a major dominant medium of marketing. Because every family has at least one TV set in their house. This TV continuously shows marketing ads to the customers to persuade them to buy their products. If any marketer still maintains old media (magazines, newspapers ads) for marketing it can effectively fail. Our young customers do have not much time to read this or follow this. They can sit for You Tubing, browsing, and social media networking.
The need for integrated marketing communications
Integrated communication means carefully & coordinately managing the company's many channels to deliver a clear consistent message about the products & the organization. Sometimes the mix of marketing media & communication approaches creates a problem for marketers. All customers are enriched with a broad range of information. But consumers are not able to distinguish between right or wrong information. If a consumer receives different for the same product, he may get confused which can affect the company's image, reputation, and brand positions & most important thing is the customer's relationship. Gather more on – the function of IT.