What is the scope of digital marketing?
Business owners can use demographic information such as customers' age, gender, geography, interests, and level of education to better tailor their digital marketing campaigns. Businesses can also retarget clients already familiar with their brand by tailoring their strategies and communications to each subset of consumers. However, let's explore 7 scope digital of marketing.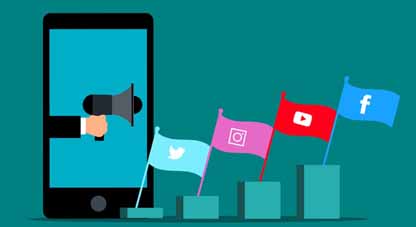 7 scope of digital marketing
1) Analytics
The examination of digital marketing is often performed retroactively. For instance, when a piece of content has been published, marketers will evaluate its performance many weeks later. The field of digital marketing is already seeing the effects of the seismic shift brought on by real-time data. By analyzing data in real time, businesses can tailor their messages to specific demographics of customers and react to campaigns in a flash.
Learn more on – High ticket digital marketing
2) Prominent Users of Social Media
Marketers reach out to social media influencers to build their brands. This is a very efficient method of digital advertising, as people are more likely to believe recommendations from their peers than they are to believe those made by the companies themselves. In the present era and beyond, more businesses will likely leverage these influencers to boost revenue.
In addition, there will be fewer celebrity endorsements of products because audiences are tired of hearing from them. Instead, the focus shifts to influencers more directly connected to the product. Makeup artist ( Eric Anderson ) is a perfect example of a celebrity with domain experience in cosmetics, which a significant brand has enlisted to promote their product. Explore – Interoperability in digital marketing
3) When it comes to Content, Video Is Still King.
Digital marketers will continue to employ video as a primary tactic to appeal to their target audiences' short attention spans and preferences for watching rather than reading online information. Since 74% of American consumers watch internet videos at least once weekly, this platform will remain pivotal in bridging the gap between consumers and brands. Video storage and sharing are made possible on most social media platforms. Explore more on – Business continuity strategy
Look out for the development of SEO for visual media. Typing in keywords related to a picture or video might be a tiresome process. People are learning that they can utilize fresh or old photographs to find similar ones on the internet. The implications for digital marketing are enormous. Advertisers can improve their visibility by optimizing their visual content for search engines by incorporating alt text in image descriptions, titling their videos with relevant keywords, and so on.
4) Generating Intelligent Machines
Through AI, digital marketers can conduct in-depth analyses of user data, leading to more opportunities for personalized consumer experiences. As a result of AI, businesses can learn a lot about their clients and improve their targeting.
Artificial intelligence (AI) also makes the user experience more unique by providing individualized support throughout the sales cycle. By employing programmatic advertising to automatically target advertisements to specific demographics, businesses may offer a superior consumer experience. More than 72% of internet marketing budgets will be allocated toward programmatic advertising. Now find out in the market, which audiences would be suited to reach which user.
5) Technologies of Mixed and Virtual Reality
AR and VR will be integral parts of a company's marketing strategy for the foreseeable future, helping to raise product profiles and meet consumer needs. Successful augmented and virtual reality (AR and VR) campaigns have been established by companies like MacDonald's, KFC, and Volkswagen to provide customers with a more immersive experience with their brands and products.
6) Promotion Through All Available Channels, or "Omni-Channel"
While modern businesses need to have an online presence, using multiple channels to seamlessly interact with your target audience is preferable. This method, often known as "omnichannel" advertising, eliminates the "silos" that exist across several forms of media. Any product marketed on television should have a complementary web experience that caters to desktop and mobile users. Explore – SMS Marketing.
7) More interactivity is coming to content.
Even though it's been around for a while, interactive content is finally being recognized for the powerful marketing tool that it can be. They improve your digital marketing plan in two ways: they lengthen the time a potential customer spends interacting with your business and provide more data for analysis. Gather more on – The scope of marketing