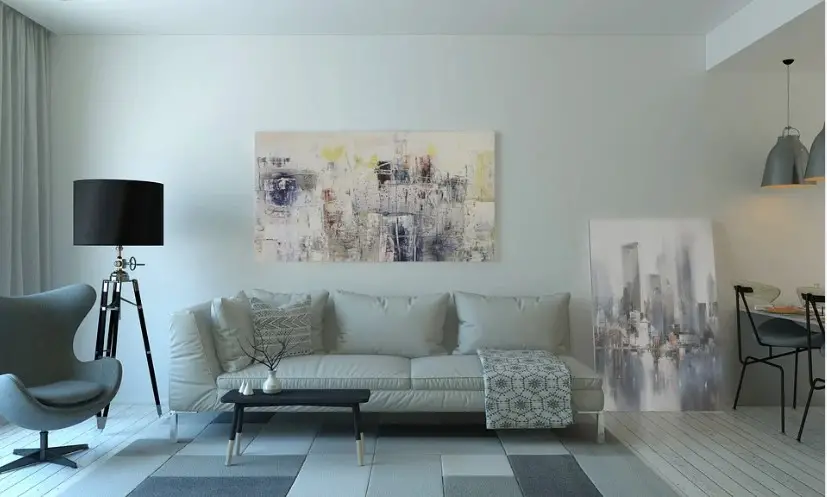 What is home service marketing?
When you use digital marketing for home service, you spread the word about what your business offers to an online audience. Whether you're in landscaping, roofing, HVAC, electrical contracting, or plumbing, competition is fierce. To ensure that homeowners choose your company over the competition when it comes time to make a purchase. Besides, you'll need a home services marketing plan that effectively communicates your value proposition, customer service standards, and unique selling proposition. Learn – AI in marketing.
Digital media's meteoric rise has irrevocably altered the nature of successful advertising for residential services. Relying on customer referrals and word of mouth is not a sustainable business model. In order to be successful in today's market, your home services marketing strategy must include the use of many digital marketing methods. Your company's website, search marketing campaigns, social media marketing, and content marketing all fall under this category.
Explore – Marketing concepts.
Why is home services marketing important?
As was previously noted, the marketing of home services is crucial because many modern homeowners first look online for help. Even if they do approach their friends and family for recommendations, they will still look into your firm online before picking up the phone or filling out a contact form. The homeowner will either feel more at ease working with your organization after perusing your website or they will decide against working with you altogether. Gather knowledge –  10 Biggest Challenges for AI in Marketing.
Online reviews and testimonials are an integral part of your digital visibility. All members of your team should be actively soliciting positive reviews from consumers on Google, social media, and other internet directories to spread the word about your business's excellent service. Social evidence from existing consumers is extremely persuasive, especially when it comes in the form of recommendations.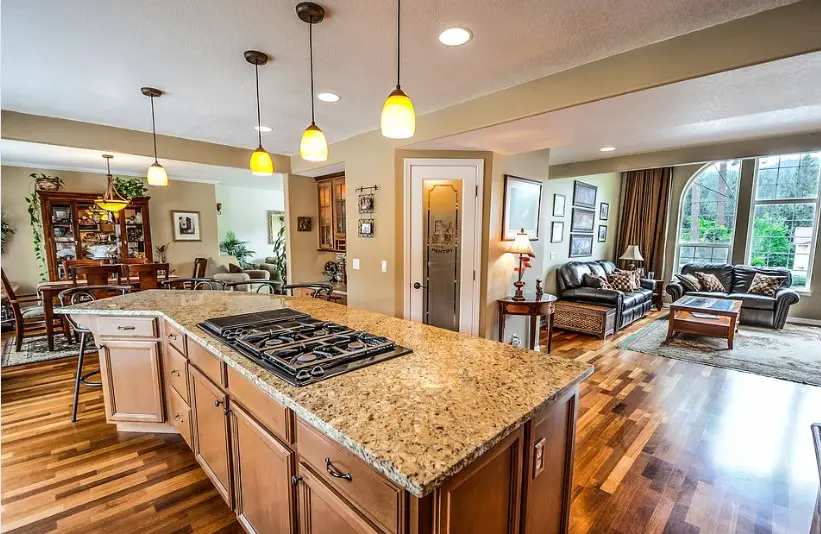 One more crucial aspect of home service marketing is the frequency with which customers have an immediate and even emergency need for assistance. Homeowners will likely use the internet to identify a company that can assist them; therefore, your web presence must not only establish your credibility but also make it easy for homeowners to reach you. Learn – integrated marketing communication.
Your website is your company's 24/7 sales representative, so make it simple for visitors to reach out to you by adding a contact form, clicking to call (with an emergency hotline number, if one is provided), and, ideally, chatting with a representative online. Many people, at home or in the office, will conduct their search using their mobile devices, therefore making sure your website is mobile-friendly is crucial. If your site doesn't render properly on mobile devices, visitors will go elsewhere.
Digital marketing for home services
 Digital marketing, often known as online marketing, is the general word for promotional and interactive efforts implemented using digital means of communication. Digital marketing's purpose is to increase brand awareness and ultimately revenues and repeat business. Let's check some tips for home services digital marketing.
Put money into local search engine optimization.
Based on the results of our nationwide survey of homeowners in the market for home improvements, we know that internet searches are the most popular method for locating a service provider. Users typically focus on local results when conducting a web search for a home service specialist.
In order to be visible to local customers who are conducting online searches for home service providers, your marketing efforts must incorporate a local SEO (search engine optimization) plan. Explore – Marketing Automation Strategies
Execute paid search marketing campaigns
Paid search advertising, or PPC for short, is another technique to encourage people to notice your home services company in response to specific searches (PPC). To swiftly attract users' attention, pay-per-click (PPC) adverts appear at the top of search engine results pages.
Promote Google Local Services
As part of a comprehensive plan for advertising your home services, you should include Google Local Services ads.
Only a select few sectors, including home services, have access to the Local Services advertising format. These ads appear above Google advertising and are designed to give the user everything they need to get in touch with your company with no additional clicks being necessary.
If you want to win, a video can help.
There's no denying that videos are the most efficient way to spread your message quickly.
Just look at these numbers:
Eighty percent of people can remember commercials they've seen on TV within the past 30 days.
95% of a message is retained by video viewers, while just 10% is retained by text readers.
It's been shown that including a video in an email campaign can raise click-through rates by 200-300%. Learn – Blockchain Business Development
Improve your home service company's reputation to increase sales.
Finding customers is only half the battle for any company. 70 percent of homeowners in our home services survey said they trusted personal recommendations from friends and family or online reviews from at least one review site. Additionally, studies have shown that approximately 90% of buyers rely on online reviews.
That is to say after a buyer learns of your existence, you must next persuade them that your business is superior to the alternatives or risk being left off their list of potential vendors to contact. Getting current and former clients to publicly sing your company's praises is a huge part of running a successful home services business. Learn more on – High ticket digital marketing
Make your website easy to navigate.
Assuming you've succeeded in attracting potential customers to your website, you'll want to ensure that their experience there is nothing short of spectacular. As mobile devices are now the primary means of conducting online research, it is crucial that your site renders beautifully and swiftly for mobile users.
Put a chat feature on your website.
Adding a chat feature is a step up for any website. To ensure that visitors to your website have a great experience and encourage them to become paying customers, you should implement a live chat feature to field queries, provide information, and collect lead data.
Take care of your company's listings
Your first step should be to verify your Google Business Profile so that it will show up in Google Maps and give you a better chance of being listed in organic search results and the Google 3-pack. Listing your home service business can be difficult if you don't have a physical location. Including the most precise service area for your business will boost its visibility in local Google searches. Learn – Interoperability in digital marketing
Never discount the value of word-of-mouth advertising.
Any industry can benefit greatly from word-of-mouth advertising, but the home service sector has a unique opportunity to capitalize on this phenomenon. If a customer is seeking a company they can trust to do a good job, they often ask their circle of influence for recommendations. This statistic was already shown, however, it bears repeating for completeness: About 70% of homeowners say they trust their own personal recommendations.
You're in luck because Nextdoor is a website (and app) where individuals in your area can meet one another, sell and buy goods and services (similar to Facebook Marketplace), and ask for recommendations from one another. Customers that have already worked with you and been satisfied with the results can help spread the word about your company.
A prompt response is essential when dealing with prospects and clients.
Most people who need professional help with their homes have a limited amount of time to find and hire the right service provider. In most cases, when you need a plumber, it's not because the problem can wait a few weeks. In fact, our research on home services shows that 93 percent of homeowners receive service in less than a week. It's little wonder that studies suggest half of the customers will choose to do business with the company that answers to them first. Here are some tips for – Digital marketing for financial services
Give attention to satisfying your clients.
You need to follow up with your leads after you've gained their attention by contacting them and ensuring they receive excellent service. Being on top of your game throughout the entire process, from being on time to the job site too quickly and easily issuing invoices, will amaze consumers and foster a long-lasting, loyal connection. Take some – Glowforge business ideas.
In order to nurture leads, you need to use email marketing.
Among the best strategies for accomplishing this is email marketing. To nurture leads, you can utilize email marketing to send out information about sales, helpful hints for homeowners, and other related topics. Besides, This keeps you in the minds of your clients and potential clients so that they think of you first when they have a need for your services. Learn How to engage new users through an e-mail marketing campaign?
Get in touch with your target demographic using social media.
If you run a home-service company and aren't active on social media, you're missing out on a huge opportunity to connect with a highly engaged audience.
You can utilize social media to spread the word about your business updates, customer appreciation, new product announcements, charitable events in your area, and more.
Contests and freebies on social media are great ways to attract new followers.
A contest or giveaway is a fantastic method to promote your home service business on social media.
You may advertise your brand, interact with your audience, and gain new friends by holding a giveaway on Facebook or an Instagram contest.
Currently is the moment to start branding every available surface for your home service firm. Vehicles, uniforms, equipment bags, and other items are all great places to display a logo when offering home services.
Additionally, Consider that a branded car wrap would be a simple advertisement for your company if your technicians or vans were out and about in the community.
Home Services marketing agency
It's best to choose a home services marketing agency based on your budget that specializes in that field. This is exactly what you will receive at WebFX.
Because they are a comprehensive online marketing business. Besides, they can implement any or all of the marketing methods you desire, and their staff of web designers, web developers, copywriters, graphic designers, and more can oversee the entire process. Learn everything about – The freer the market, the freer the people
However, To get an idea of what they can accomplish for your company, just have a look at their web marketing services.
services for improving a website's visibility in search engines
PPC (pay-per-click) marketing
Ad management services provided by Google for local businesses
Marketing with geofencing
Internet promotion via social media
Marketing using social media platforms
Services in content promotion
Services for creating and maintaining websites
Explore what is Digital advertising