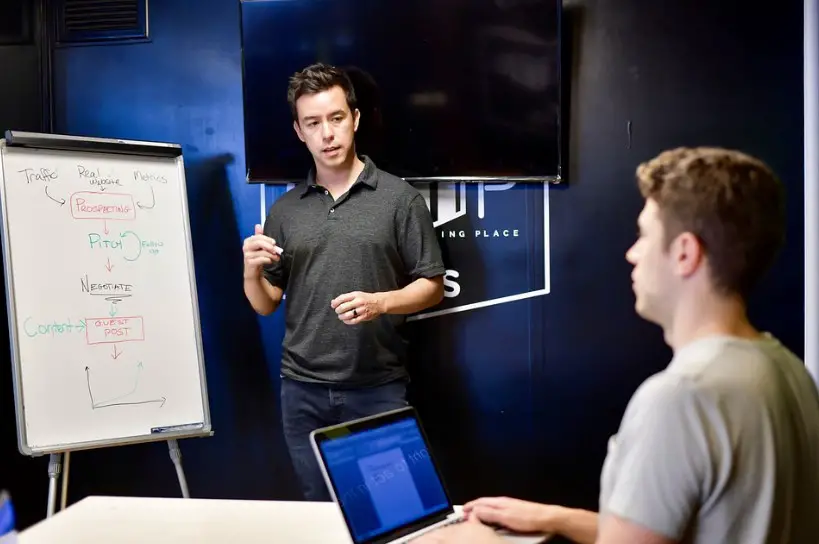 What is a content marketing package?
Content marketing is a form of inbound marketing in which a business adopts a strategy centered on producing and disseminating content designed to attract and maintain a defined target audience in the hopes that some percentage of that audience will make a purchase.
Brand storytelling is a sort of marketing that uses a narrative to address consumer requirements. Conversational, human voice subtly persuades prospects and buyers, and the public to present consumers with important information to ease purchase decisions, enhance product usage, and entertain them without sounding like a thinly veiled promotion or advertisement. Gather more on-channel management decisions.
Marketing content's central tenet
Context, channels, connections, and commerce are the four pillars of content marketing that should serve as the basis for your marketing strategy.
Context:
Message and brand relevance are founded on context. A potential customer's attention is captured and held.
Branding components like the color scheme, font, tone of voice, vocabulary, and graphics may make or break a company.
The second benefit is that it serves as a setting for the story of your product or service. Company and product narratives that resonate with the target audience are the backbone of content marketing.  Explore more on – Digital Marketing White Paper
It gives the location where the content will be displayed. Your website (or another marketing hub such as a blog, Flickr, or YouTube channel) should serve as the center of your integrated marketing strategy.
Other online and offline channels, such as print media, direct mail, customer communications, and real-time content, such as live events and conferences, should also be considered. Learn more on – High ticket digital marketing
Channels:
A channel is used to relay information from one place to another in both the one-to-one and the many-to-many senses. Firstly, it uses a wide range of channels. One of the most common ways people use their mobile devices is to check their email, making email the undisputed backbone of modern online communication. Learn – Interoperability in digital marketing
In the form of feeds or Simple Syndication, RSS makes content distribution possible. Chat is a communication medium used in both professional and personal settings.
The most common forms of communication in social media are online messaging and social sharing. Besides, Contact by text message might be time-sensitive. Direct mail campaigns that take place in print form and are sent via the postal service are examples of offline campaigns. Explore – Marketing Automation Strategies
Finally, the power of the human voice should not be discounted when communicating through the phone or in person, Has a multitude of presentation styles. Include a variety to ensure multiple ways to access your company's resources. You can choose from various formats, such as written text, video, still images, audio, slideshows, and user comments.
Hence, It is sent through several mediums. People in the modern, connected world spend most of their waking hours consuming content on many devices simultaneously. You should make sure that your material is accessible on various electronic devices.
Connections:
Content marketing is effective because it attracts the attention of potential customers. The objectives of marketing are to generate interest and establish rapport with consumers. It's important to reply and keep the dialogue continuing. Learn – integrated marketing communication.
First, you must develop something to entice readers and participation from other channels. Get people talking about your event online and in person by leveraging content marketing for SEO and discoverability, social media expansion, and event promotion.
Please use various channels where your target audience spends time online to expand your exposure and develop meaningful connections with them.
Besides, you need to participate in online social networks, forums, and offline social events like Meetup and in-person gatherings and conferences.
Make it easy for visitors, potential buyers, and current customers to forward or share content. Use your audience's connections to your advantage by letting them share your work with others.
Therefore, Assist promotional efforts across all mediums and channels. Use content that isn't promotional to draw in and keep readers on channels like email and SMS. Explore – home service marketing.
Moreover, Facilitates business deals all through the purchasing cycle. Prospects and customers don't trust advertising. Therefore it's important to answer their questions in several ways about your offering through content marketing.
Commerce:
You must be physically present to be considered. Remember that most consumers now conduct preliminary product investigations online and adapt your business accordingly. Check- SMS marketing.
Think of all the possible commercial avenues. Make sure you can be found on as many channels as possible that your target audience is using. There are a variety of options for selling your products online, including your own website, social media platforms (especially Facebook) that allow you to sell directly to your audience without them ever having to leave the site, and social commerce platforms that combine online shopping with social media, content creation, and collaborative tools.
Be conscious of the broader implications of the term "purchasing." Information gleaned from studies and other sources is what ultimately benefits clients. Don't forget to include ratings and reviews from actual buyers, or they'll go elsewhere to get their information. Explore – Smarter building materials marketing
If you want potential customers to learn more about your product, link them to the relevant page. Encourage transactions by including a contextually appropriate call to action and connected unique promo code to conveniently monitor content marketing outcomes.
By incorporating the four content pillars into your marketing strategy, you may increase interest in your product or service, foster customer loyalty, and increase conversions. With the right call to action and a tracking code in place, content marketing may generate real ROI. Consequently, monitoring content metrics is simplified. Learn – Differences between Domestic trade and International trade