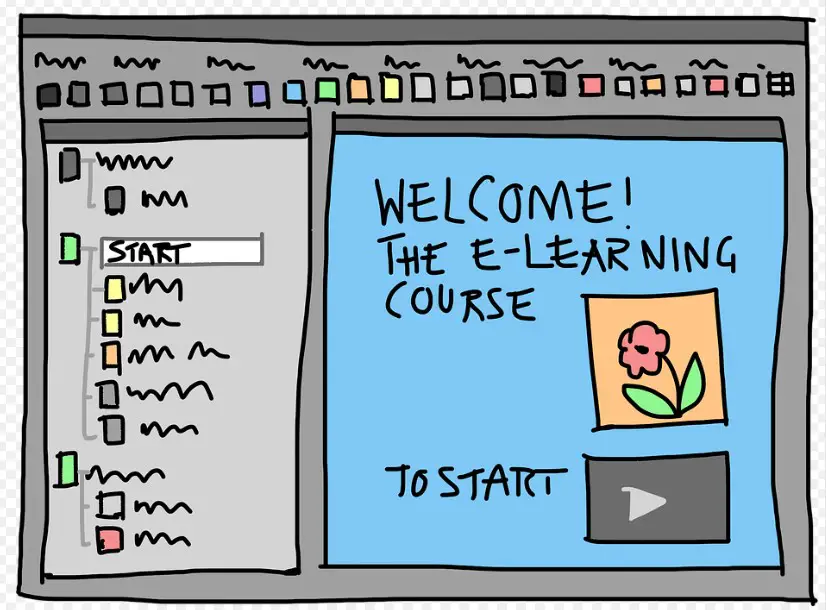 What is an e-learning system?
E-learning, or online learning, is a form of distance education that takes place entirely online. As it can be accessed from any computer, laptop, tablet, or Smartphone, it provides students with a convenient and flexible approach to studying anywhere they have an internet connection. Explore – Interoperability in digital marketing
For what reasons are online courses so popular?
The Big Picture of e-Learning –
Raise the bar for educational excellence.
Adapt to each student's preferred method of study or specific requirements. 
Strengthen efficacy and efficiency.
Increase learner involvement by enhancing both user accessibility and scheduling versatility.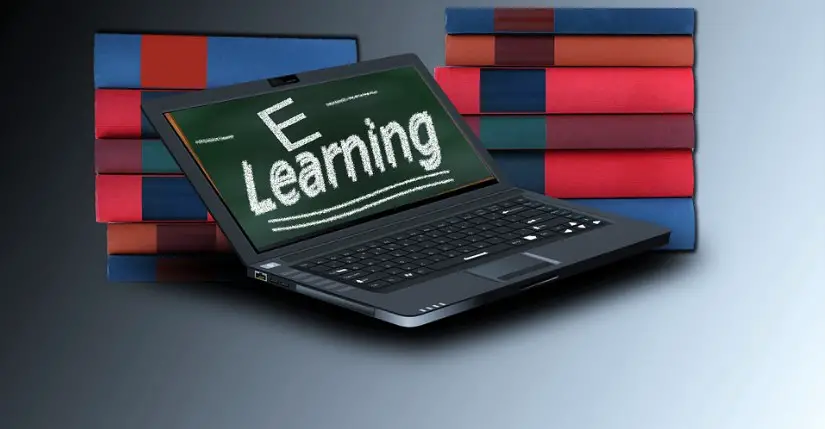 Methods for Promoting Online Courses/ e-learning
Online courses continue to rise, giving students more options than ever. Nonetheless, you must do an excellent job advertising your system if you want it to do well. There are a lot of identical courses on the internet, so you have to make sure yours stands out and are helpful to the buyer.  Explore more on – Business continuity strategy
Maintaining leadership in your industry requires a multifaceted approach to marketing your brand. Take a look at these five e-Learning approaches that can help your company.
Stay regular in your audience's communications with you.
Remember that communication along the way to learning needs to be consistent without becoming overpowering. Launch a marketing push for the class at the first sign of student interest. Potential early interest could be sparked by a link or call to action in your blog or newsletter. Then, use newsletters, blogs, and email campaigns centered on education to remind leads of your offerings.
Give away freebies and get people to endorse your business to spread the word. Besides, you can utilize this platform to inform your students of upcoming lectures and modules even after the course has ended. Here are some tips for – Digital marketing for financial services
Students need proof that your course works before they commit to it. Besides, Graduates are more inclined to enroll if they hear positive feedback about your school. Student feedback should be a central part of your course's introduction. Hence, a product with a track record is likelier to win over investors than one without.
In addition, you can ask for people's opinions in a focus group setting. Be sure to take in criticism in a constructive manner since this will serve you well in the long term. Take some – Glowforge business ideas.
Moreover, Use this data to refine your course and see how others see it. When happy students recommend your system, you receive a lot of respect from the community. Using these strategies, you may create a more effective marketing campaign and educational experience for your students.
Put your social media to use.
It's important to start spreading the word about your online course as soon as possible, and you can do that by publishing teaser information on any of your social media accounts.
Remember that you shouldn't focus solely on discussing your course as you grow your social media following. Instead, you should use social media to engage your target audience by providing them with engaging content. Learn everything about – The freer the market, the freer the people
Using materials from outside sources as inspiration for your own work is acceptable. If you consistently deliver high-quality material across your social media channels, your audience will develop a habit of checking in with you daily. Promoting your e-learning will be accessible once you have a dedicated following of students. Check- SMS marketing.
Some apps can even help you promote your courses to the people you want to learn from them the most. To promote their novels, several authors employ book summary applications. Once interested readers get a synopsis, they are more likely to go out and buy the entire book. Since the consumer has greater confidence in the goods, they have less to lose. Explore – home service marketing.
Run a weekly online seminar
There are several advantages to weekly webinars over podcasts. The webinar style often allows for 45-60 minutes of speaking time with a predetermined outline, relieving the presenter of the burden of constantly coming up with new content. Moreover, a single webinar script can serve as a basis for multiple webinars. A webinar can be perfected over time and then recorded and released at various times during the week. Learn – integrated marketing communication.
Using webinars to promote your online course entails developing a 45-minute presentation on a broad topic covered by your online system. Provide a concise call to action that summarizes your primary arguments and addresses your audience's most pressing issues. Getting the word out about your webinars requires some promotion, so use social media and targeted ads to do just that.
Create foreign language versions of your lessons.
By translating your course into another language, you can quickly expand your audience by the millions.
It's not necessary for you to take the initiative, either. You can easily find a translator to help you get your courses up and running in a new language. You can find low-cost sites to help you identify a contractor to translate your system for a reduced rate. Explore – Marketing Automation Strategies
Video content may also have an option to generate subtitles automatically or add subtitles afterward. This avoids having to re-record the entire class. To make your courses accessible to people all around the world, all you have to do is generate high-quality subtitles in their native languages.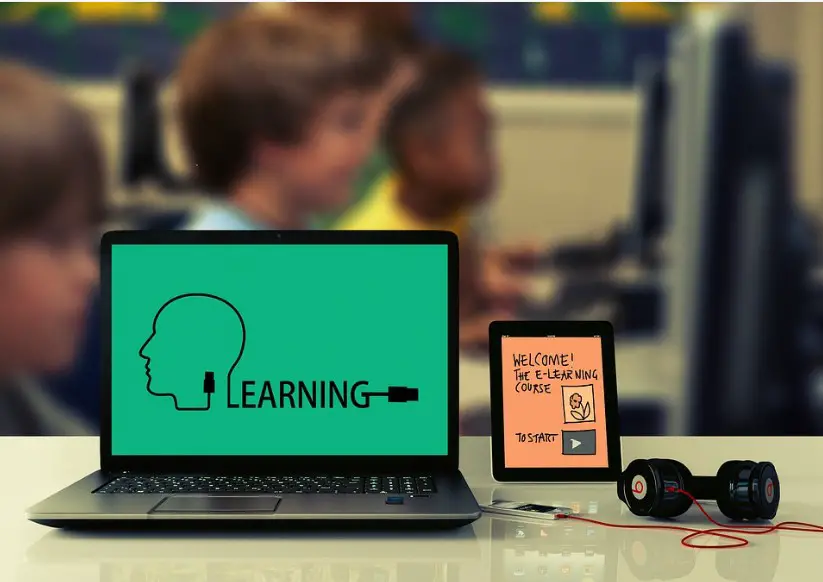 What Your Company Can Gain From e-Learning
You now have a better grasp of what eLearning offers you and your learners, thanks to a brief overview of the benefits of each of these four training streams. This section will investigate the broader advantages your company will reap from implementing an eLearning strategy.  Learn more on – High ticket digital marketing
Indeed, this is one of the most significant and appreciated advantages of e-learning. Old-fashioned education is challenging because of its high price tag and general frustration. With eLearning, you won't need to spend money on paper books or on-site tutors. Using an LMS, you may quickly and easily revise certain sections of your content without reprinting and reissuing training manuals.
Saving time is always a good idea, but doing so is especially important when you're at work. Online training courses make it easy for businesses to inform their staff about necessary changes. You may easily update your LMS with new training materials or corporate policies using eLearning. The time spent on tasks like reprint organizing is minimized significantly. In addition to reducing their time commitment to training, students can benefit from asynchronous learning by accessing materials on-demand. And your LMS can help you save time by automating some of those pesky manual chores that are part of training management.  Explore more on – Digital Marketing White Paper
Maximizes efficiency and effectiveness
Improved performance and output are the direct results of learning's streamlined training process. Online training is well-liked by participants since it allows them to study at their own pace. E-Learning allows people the freedom to study whenever and whenever they desire, which is likely to increase their motivation to achieve their professional goals. Learn – AI in marketing.
Lessen the effect on the environment
More and more businesses are making it a priority to lessen their impact on the environment as part of their CSR initiatives. Online education is an excellent option if you're looking for a way to minimize your impact on the planet. It's a greener and more sustainable alternative for the workplace than traditional paper-based education.  Learn more about the Core concepts of marketing.